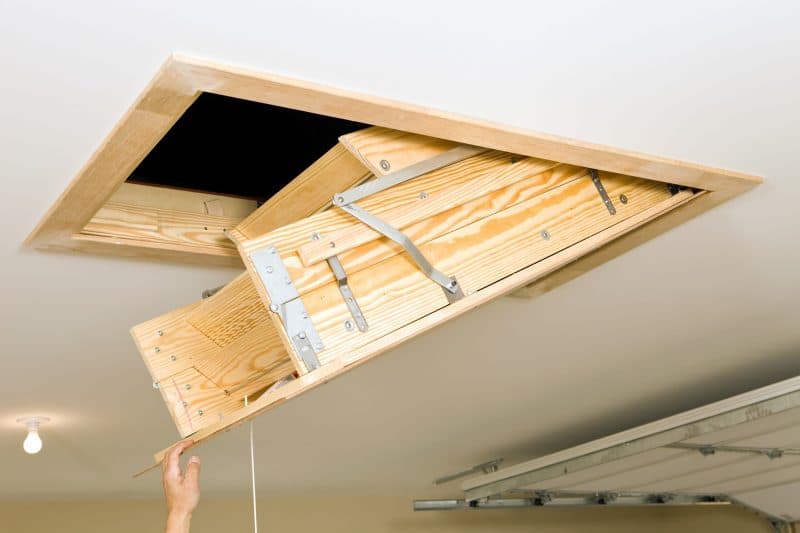 Is Your Attic Costing You This Season?
It May Be Coming From Your Attic! 
Our team here at Jackson & Sons wants you to enjoy the rest of your summer without stressing over your family's comfort or energy bills. Which is why we would like to alert you to an issue that many people may not think twice about, your attic access point. If your attic has pull-down stairs, hotter air from within the attic can easily seep into your conditioned space and cause a variety of problems. And it can all happen while your stairs are completely closed!
Attic Air & Heat Leakage Can Lead To:
Hot, Uncomfortable, Uneven Temperatures

Dirty, Unfiltered Attic Air Leaking Into Living Area

An Overworked System and Higher Energy Bills
An attic tent is an effective solution to combat uneven room temperature during the summer and properly maintain heated spaces during the winter months. Keep your home's temperature balanced and the AC system running smoothly with an Attic Tent Installation.
If you'd like to learn more about the benefits of attic tents or you simply need assistance in another area of your home this season, rely on the friendly team at Jackson & Sons! When You Need Us, We'll Be There! Call or Text 919-734-9611.
Call Today!
When you need a heating or air conditioning service, you need a company you can count on for knowledge, expertise and customer service. Give us a call us at 919-734-9611
Contact Us
Read Reviews