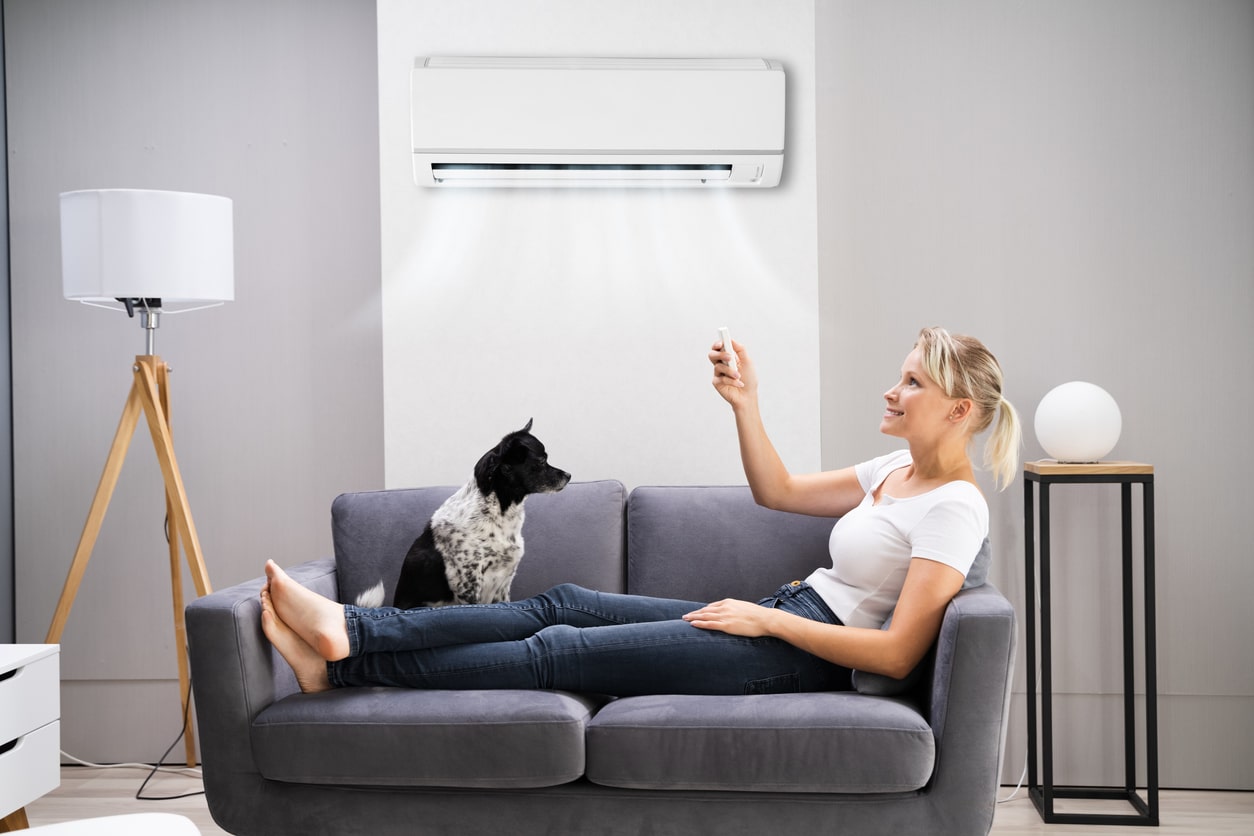 A ductless HVAC unit (also known as a "mini split") is an increasingly popular option for homeowners looking for efficient cooling and heating in a limited space. Ductless units now account for more than 10% of total HVAC sales in many regions, as these units combine both high-efficiency and low-impact installation. In many cases, a ductless mini split is now preferable to the traditional window air conditioner that has been the only option for single-room cooling for decades.
The question remains, however: Is a ductless HVAC unit right for your particular needs? Here are some details to help you make an informed decision about ductless HVAC:
Compact comfort. A ductless mini split combines a downsized, outdoor compressor unit with a low-profile, wall-mounted indoor air handler. The two components are connected by a narrow conduit that requires only a 2-inch hole in an exterior wall. Installation of a single unit for one room is uncomplicated and can be accomplished by an experienced HVAC contractor in only a few hours.
All-season cooling and heating. Ductless units utilize heat-pump technology that enables efficient comfort in cooling mode during summer, as well as heating in winter.
Independent temperature control. Maybe a certain room in the house requires temperatures that differ from the thermostat setting for the central system. The ductless option provides an independent thermostat that controls cooling and heating temperature settings for that room alone.
No ducts? No problem. Where the home's HVAC ductwork does not extend to a specific space — such as a new add-on, a garage apartment, etc. — ductless technology allows you to keep that room comfortable in all seasons without the expense and disruption of extending the home's existing ductwork.
Multiple options. If more than one room in the house requires efficient, independent cooling and heating, a single outdoor ductless mini split unit can accommodate up to eight indoor air handlers in separate rooms.
For more details about the benefits of adding ductless HVAC to your home, ask the professionals at Jackson & Sons.

How Do You Achieve Air Balance in a Commercial Building? » « How You Can Eliminate Mold from Growing in Your Home