Dependable Air Conditioning Repairs Throughout Eastern NC
When you live in Eastern NC, you rely on AC to cool your home or business during much of the year. When you need air conditioner repair, you look for a company you can trust to make fast, accurate repairs and charge a fair price. Jackson & Sons is located just outside Goldsboro, NC and has provided air conditioner repairs in Wayne, Johnston, Pitt and surrounding counties for over four decades. We are known for our knowledgable AC technicians, our focus on energy efficiency, and our commitment to customer service.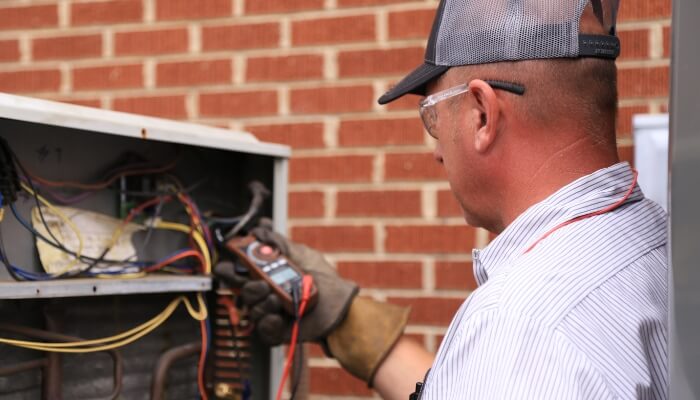 If your air conditioner stops working altogether and you need a repair right away, Jackson & Sons will be happy to help. Simply call our office at 919-734-9611 to schedule an appointment. We provide emergency repairs after hours, weekends and holidays. Simply call, 919-734-9611 for immediate assistance.
If you notice any of these symptoms, call Jackson & Sons for AC diagnostic and repair services:
Your air conditioner is not cooling your home or business to comfortable temperatures
Uneven temperatures that vary from room to room
Loud "clunking" noises when your air conditioner is running
Energy bills that are higher than normal
Poor indoor air quality