Air Conditioning Services You Can Count On Throughout Eastern NC
During the long, hot summers in Eastern NC, you rely on your air conditioning system to keep your home or business cool. Who can you turn to when you need an air conditioning service? Jackson & Sons, located just outside of Goldsboro, NC, has been providing expert air conditioning services in Wayne, Johnston, Pitt and surrounding counties for over 4 decades. We are known for our knowledgeable AC technicians, our focus on energy efficient products and our commitment to customer service.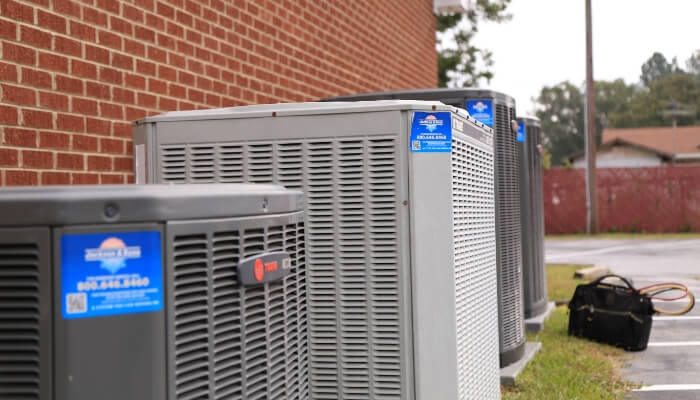 Our air conditioning services include:
We service all models and brands of air conditioning units, including both commercial and residential grade.