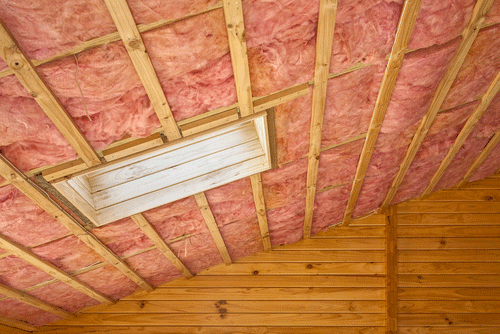 Attic insulation is easy to overlook if you rarely go up to your attic, but it has a very perceptible impact on your comfort. Optimizing the insulation in this part of your home can keep you more comfortable in Eastern North Carolina's hot summers and freezing cold winters as well as protect your home from damage.
Cooler Summers
Even on seemingly mild early summer days, the sun shining directly on your roof can cause temperatures in your attic to rise beyond 100 degrees. Without sufficient insulation in your attic, that heat will radiate right into your rooms. The right amount of attic insulation keeps your home cooler, reducing your reliance on the A/C so you'll enjoy lower cooling bills.
Attic insulation also helps prevent moisture damage. When cool air from your air conditioned house meets the hot air in your attic, condensation can form. This moisture contributes to rot and mold in the wood. If not caught, this can eventually damage the wood structure of your home.
Cozier Winters
Because warm air naturally rises, the warmth from your furnace will rise toward your ceiling. Insulation helps hold that heat down in your rooms. Your home will stay warmer longer, so you won't need to run the furnace as often, which helps keep your heating bills low.

Just like in summer, insulation prevents condensation and protects your attic from damage.

In parts of the state that see cold, snowy winters, insulation keeps the attic cold. That's important because a warm attic causes uneven snow melt on the roof. When this happens, snow can melt then freeze again to form an ice dam. An ice dam allows water to pool on your roof, increasing the risk of leaks.

In most of North Carolina, you'll want at least an R-38 layer of insulation. Around 6 or 7 inches of fiberglass batt insulation will provide that. Fiberglass and cellulose batts are easy to install yourself. Loose-fill insulation fills in gaps better for greater efficiency, but it requires a specialized blower for installation.

Our goal is to help educate our customers in Eastern North Carolina (including Wayne, Johnston, Greene, Lenoir, Pitt and Duplin Counties) about energy and home comfort issues (specific to HVAC systems).

Credit/Copyright Attribution: "travellight/Shutterstock"

Condensation On My Air Conditioner Unit: Should I Be Worried? » « Does My Unit Need R-22?