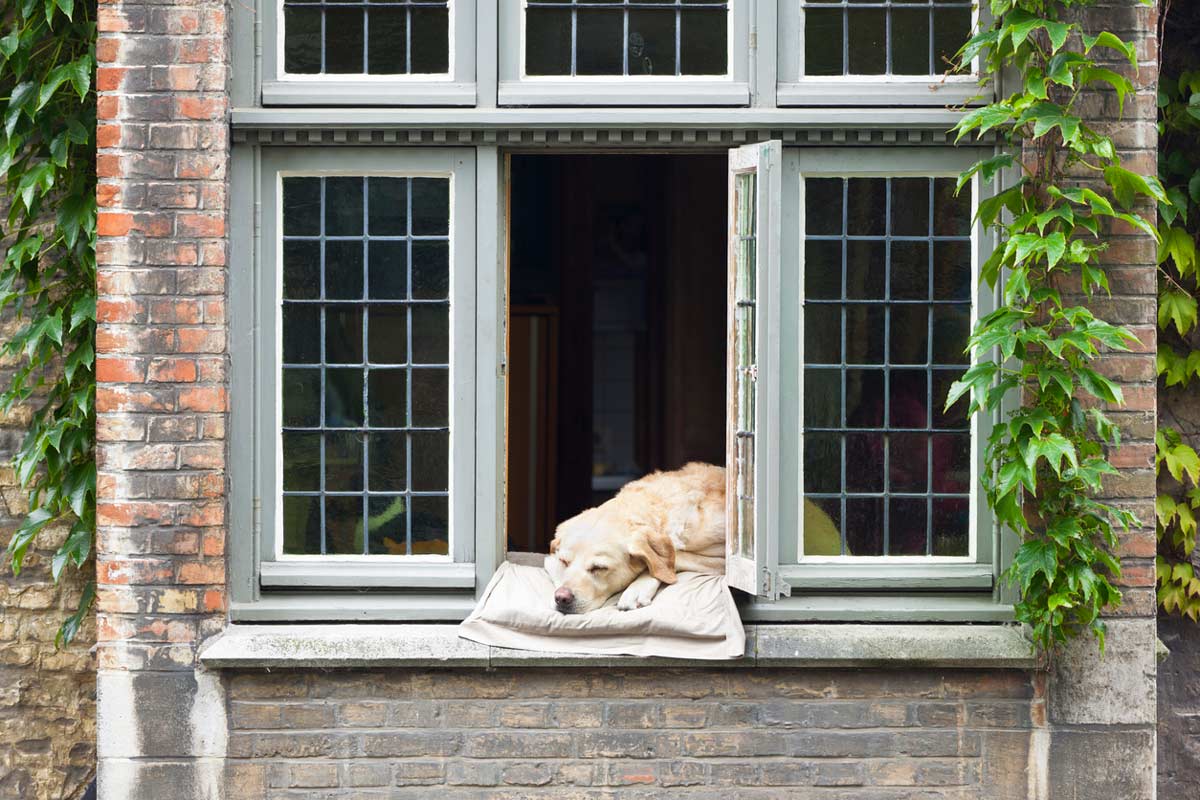 Years ago, sleeping with a window open was just a way of life — but today, we have the awesome technology of central heating and air to keep us comfortable when we sleep. However, let's take a moment to look at the option of sleeping with the windows open and how it can affect your health. There are definitely pros and cons to kept in mind before you make it a habit. Here are some ways that an open window might have an affect on your sleeping habits, comfort, and well-being.
Pro: Studies show that sleeping with a window open helps promote sounder, deeper sleep that is necessary for good health.
Con: An open window allows for airborne allergens such as pollen and dust to infiltrate the sleeping area. Allergic reactions triggered by these particulates can actually degrade sleep as well as dramatically reducing the indoor air quality in the home.
Pro: Natural outdoor sounds including wind blowing, gentle rain, and insects like crickets tend to make dropping off to sleep easier.
Con: In an urban setting, outside noise, including traffic and noisy neighbors, may be more pronounced with a window open and make sleeping more difficult.
Pro: The physiological circadian rhythms that make you drowsy at night and awake at sunrise generally benefit from an open window and exposure to the outdoor environment, such as changing levels of natural light and temperature variations.
Con: An open window may compromise home security and attract nocturnal prowlers and burglars.
Pro: Sound sleep as a result of sleeping with a window open makes occupants of the bedroom more alert and productive the next day.
Con: Being awakened overnight by plunging outdoor temperatures or extraneous noise can make you fatigued and interfere with proper concentration.
Living in Eastern North Carolina and sleeping with a window open may not be possible especially in the hot summer months due to the high humidity levels being unbearable. However, if visiting the mountians or the coastal areas in certain times of the year it may be an option to consider.

This article brought to you by the experts at Jackson & Sons Heating and Air.

Ways to Tell If You Have an Energy Efficient AC Unit » « When the Summer's First Heat Wave Hits, Will Your AC Be Ready?