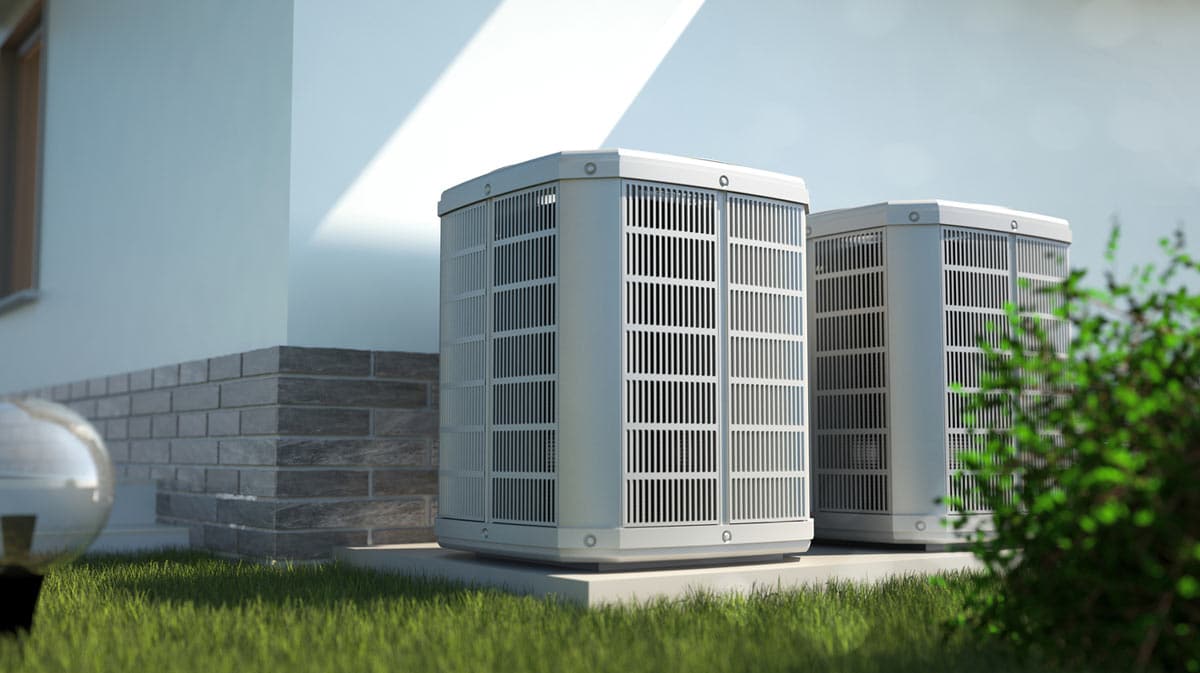 There are a number of different options for keeping your home cool in the summer. Two of the most popular are a central cooling system or a heat pump. Both are great options, but there is a difference between the two. Which one is best for your home? Let's take a look.
How They Work
As refrigerant moves through a central AC's compressor coil, it absorbs heat from the outside air. The cold air is circulated through your home while the extracted heat is expelled back outside as a byproduct. With a central cooling system you will also need a furnace for your heating needs.
A heat pump works exactly the same way but with one additional feature: a reversing valve that can change the direction of airflow through the system. In summer, the unit works the same way as a central cooling system. In winter, using your thermostat you simply switch the option from cooling to heat so that the warm air is pumped into your home and the cold air is the byproduct that's expelled out.
Which One Is Right for You?
A heat pump is slightly more to purchase and install than a central cooling unit, but it covers both your heating and cooling needs and it will save you energy in the long run over a gas or electric furnace for heating your home.

The main drawback to heat pumps is that they lose efficiency in extreme temperatures. The further the temperature dips below freezing, the less efficient the unit can become. This is because there simply isn't enough heat to extract from the air.

This makes heat pumps less than ideal for extremely cold climates. The further below freezing the temperatures get, the more work your furnace has to do to compensate and the less energy you're able to save. In areas like North Carolina that have milder winters, however, a heat pump is a perfect choice. In general, you'll be very warm and comfortable while saving energy.

For all your home comfort needs, contact the professionals at Jackson & Sons. We provide quality home and business comfort solutions to Eastern North Carolina.

Which HVAC Accessories Are Best for Your HVAC Unit? » « Should You Look Into Getting a Ductless Mini-Split?