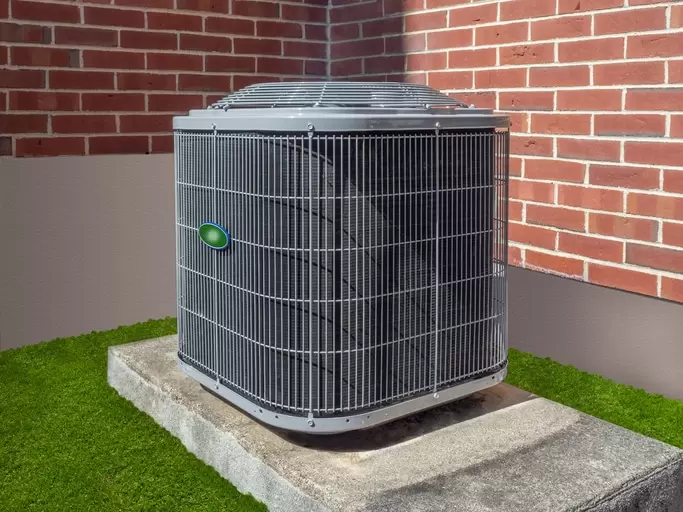 BTU and AC are acronyms that go together to make cool comfort. The former stands for "British Thermal Unit," the standard for expressing units of heat energy. The latter, of course, is short for "air conditioner." The BTU specification expresses AC cooling capacity and efficiency.
Why BTUs Count
While a furnace adds BTUs of heat to warm a house during the winter, the BTU rating for air conditioners refers to heat the AC removes from the house every hour to keep it comfortably cool in summer. The higher the BTU rating for an air conditioner, the more powerfully the unit will extract heat.
How the Calculation Is Made
Determining the proper BTU rating to cool a specific house, which is known as "HVAC sizing," involves a calculation including total square footage, the type and amount of insulation, daily hours of sun exposure your home gets, the number of windows your home has, and the typical number of occupants. The heat-moving capacity of an air conditioner is expressed in tons: One ton equals 12,000 BTUs of heat extracted from the home per hour.
How Much Is Enough or Too Much?
In residential applications, typical central AC ratings range from 1.5 tons up to 5 tons of cooling capacity. That equals between 18,000 and 60,000 BTUs of heat removed from the house every hour. An accurate sizing survey by a qualified HVAC professional to determine the required cooling capacity is critical for these reasons:
An air conditioner that is undersized — i.e., having insufficient BTU capacity for the square footage of the house — will not cool adequately. The system will strain to meet thermostat settings, often running extended cycles that consume excess electricity, raise monthly bills, and contribute to excessive AC wear and tear.
An oversized AC is no bargain either. These units tend to "short cycle" continuously, turning on and off rapidly before the house is evenly cooled. Hot and cold spots are common and, because the unit never runs long enough for the air conditioner's dehumidifying function to operate effectively, the home will often feel clammy and humid.
For all your home heating and cooling needs, contact the professionals at Jackson & Sons.