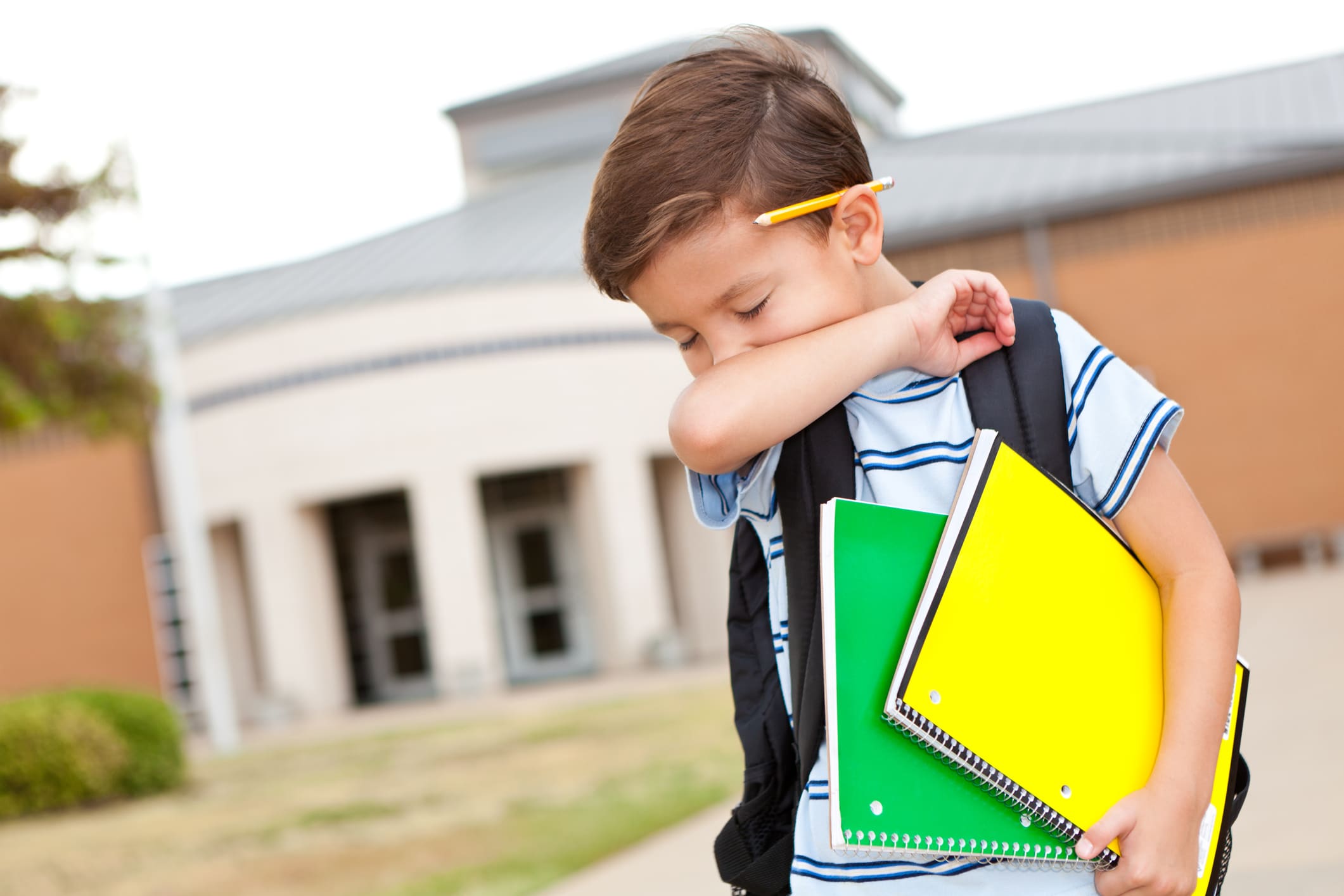 Schools are well-known as hotbeds of contagious illnesses such as colds and the flu. Once your children head back to school, you'll need to employ various strategies to control the spread of viruses and bacteria at home – like teaching your kids to wash their hands, and sanitizing their backpacks, phones, iPads and other devices frequently. Disinfecting your home regularly can help, and you can also use your HVAC system to keep germs at bay.
Strategies for Fighting Germs With HVAC
Your home's entire air supply circulates through the HVAC system, so you can use it to minimize the spread of airborne viruses and bacteria by:
Keeping humidity under control. Some germs prefer moist, humid environments, while others thrive in dry conditions. Maintaining indoor humidity between 30 and 50 percent can make your home less hospitable to bacteria and viruses. To manage indoor humidity throughout the school year, you can have a whole-house dehumidifier installed, and use portable humidifiers as necessary during heating season.
Zapping germs with ultraviolet radiation. UV lights are commonly used to disinfect the air in hospitals and laboratories. Having a residential UV light integrated into your HVAC system can eradicate germs in your conditioned air before it's sent out through the ductwork by the blower.
Filtering the air more effectively. While a basic air filter can only trap large debris particles, there are air filtration units available capable of capturing bacteria and viruses using filters with higher MERV rating. These higher-rated filters can restrict airflow through the system, so be sure to have an experienced HVAC technician recommend what is best for your home.
Keeping your air filter clean. Whether you have a dedicated air cleaner or use a standard air filter in your comfort system, it needs regular maintenance to get rid of trapped contaminants, allergens and debris. It's best to follow the filter manufacturer recommendation for how often to change the filter. Your HVAC professional will change when they perform your maintenance tune up twice a year, but if you use the 30 day filters you'll need to be involved in changing them 10 months out of the year.
For personalized advice about the most effective strategies for fighting germs with the HVAC system in your Eastern North Carolina home, contact us at Jackson & Sons.

Jackson & Sons, Inc.

Our goal is to help educate our customers in Eastern North Carolina (including Wayne, Johnston, Greene, Lenoir, Pitt and Duplin Counties) about energy and home comfort issues (specific to HVAC systems).

Credit/Copyright Attribution: "iStock"

Hurricane Preparation to Protect Your HVAC » « Effects Duct Design Has on Heating and Cooling