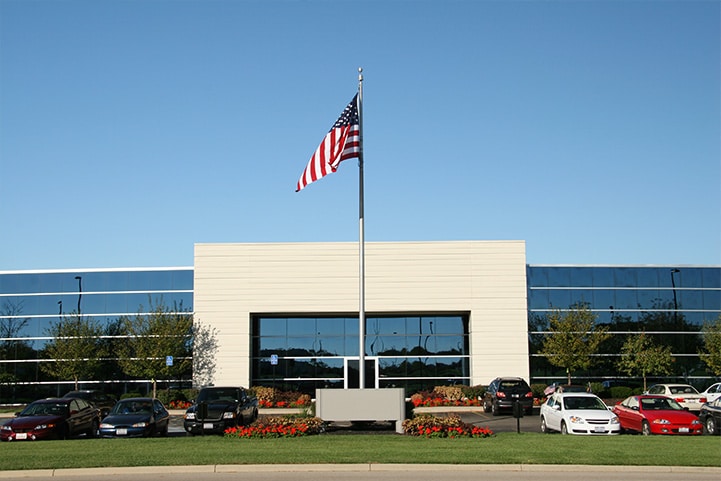 A business owner expects the air cooling system to be something they can depend on for providing indoor comfort levels. However, problems can occur that will prevent the system from working properly. In some cases, the AC system could stop working completely, which is a major issue for any business. Find out more about what could cause such issues and how to handle it.
A Failed Compressor
Having a failed compressor will prohibit the air cooling system to work. The compressor helps your system move warm air from inside the building. Compressor failure can happen due to electrical issues, a refrigerant leak, or even dirty condenser coils. It's important to have a professional HVAC technician inspect your commercial system on a regular scheduled basis twice a year for maintenance tune-ups and anytime you are having issues with providing the comfort level needed for your business.
Strange Noises
Commercial AC systems typically make noise while they run, but certain sounds could indicate that your system is at risk of breaking down. If your AC system is making a banging noise or what sounds like a screaming sound, you should have it professionally inspected and repaired or replaced as needed. Refrigerant leaks can cause screaming noises, while loose components can cause banging sounds. Your HVAC system may also need maintenance or repairs if it's making a buzzing noise.
Frozen Evaporator Coils
The evaporator coils in your AC system need to be able to absorb heated air. If this isn't happening, these coils can become frozen and cause your air conditioning system to stop working. Potential causes of frozen evaporator coils can range from clogged or dirty air filters to broken fans and refrigerant leaks. Whether your system needs a new air filter or requires repairs, you should schedule professional service with an HVAC technician. This helps ensure that your AC system is repaired correctly so you can have reliable cooling all summer long.

For all your commercial cooling needs in Eastern North Carolina this season, please contact Jackson & Sons.

Do You Hear What I Hear? Know If Your AC Is Making Odd Noises » « What Are Some of the Best Money-Saving Tips for Summer AC Service?