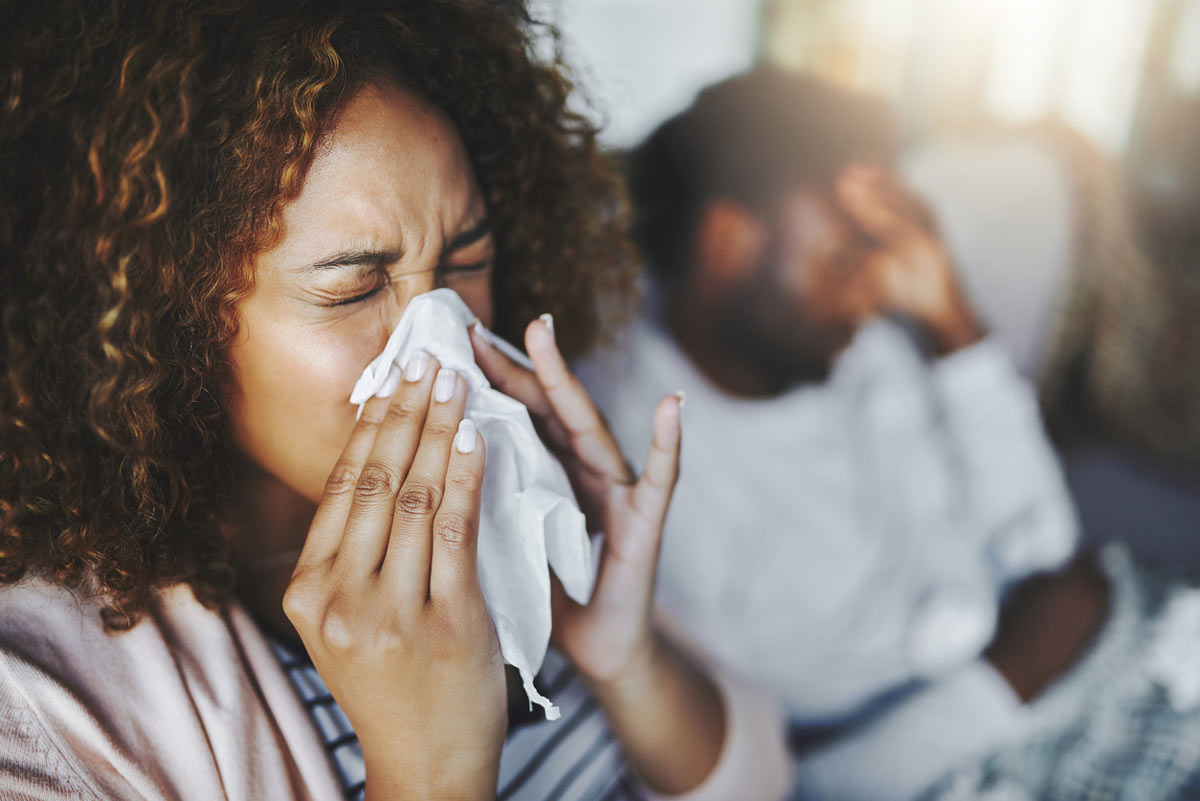 As outdoor temperatures increase with the arrival of spring, outdoor allergens increase in numbers as well. Allergies are a fact of life that more than 50 million Americans must deal with each allergy season. However, there are specific steps you can take to reduce the allergy symptoms in your own home. Here, we look at what to know about how to get rid of allergens in your home.
Air Purifier
Air in the typical home is full of contaminants that can trigger allergies and other respiratory ailments. One of the most effective ways to get rid of allergens in your home is a whole-home air purifier. Furthermore, one of the most effective air purifiers available is the iWave Air Purifier.
The iWave Air Purifier removes pollen, pet dander, dust, smoke, viruses, and bacteria from indoor air. In fact, pathogen test results have indicated that the iWave reduced COVID-19 by 99.4% in 30 minutes and reduced the human coronavirus by 90% in 60 minutes.
The iWave Air Purifier installs inside your HVAC system for whole-home air purification. The iWave works by producing ions that "starve" pathogens of hydrogen and stick to particulates, such as pollen and dust, so that these contaminants may be captured more easily by your HVAC air filter. The iWave does not produce ozone, and it's completely safe for people and pets. Only select HVAC contractors are partnered with iWave to offer this amazing new product for homes and businesses.
Modern Filters
Another step in reducing allergens in your home is to use a high-quality modern air filter for your HVAC system. The Honeywell brand offers a filter that definitely serves this purpose. This filter fits into most residential HVAC systems. Yet, due to its unique design, this air filter is actually a couple of inches thicker than the standard 30 day filters.

The Honeywell filter provided by Jackson and Sons only needs to be changed every six to 12 months, which should time perfectly with your scheduled maintenance twice a year. This gives you one more option for how to remove allergens in your home.

For more information about how to remove allergens in your home, or to set up your next maintenance tune up contact the pros at Jackson & Sons today.

Why the History of HVAC Is So Cool » « What Can the Condensate Drain Tube Do for Your HVAC?