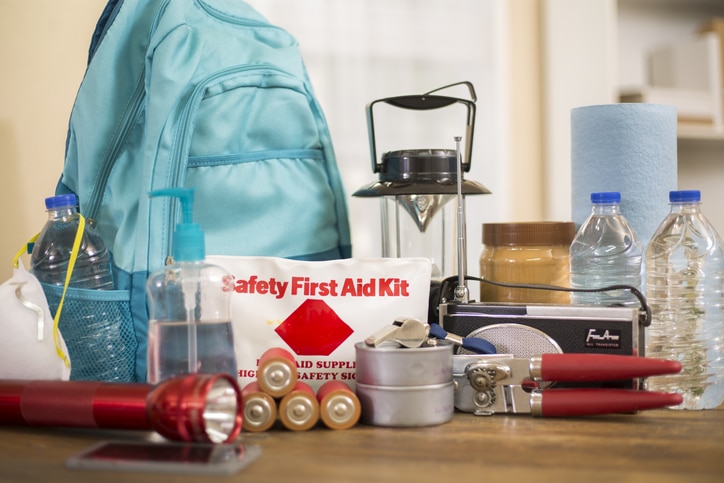 The summer season can bring downpours to Eastern North Carolina, but your common afternoon storm system isn't given a name by the World Meteorological Organization. That honor is given to massive and destructive storm systems called hurricanes. In fact, hurricanes are so powerful and destructive that they have been given their own season. The Atlantic hurricane season runs from June 1st through November 30th. Here's what to know about hurricane safety tips for your home and HVAC system.
Plan for Evacuation and Shelter
When it comes to your safety, your home, and your property, the best plan is to be prepared before a hurricane hits. If you live in an area that is at risk of flooding, make a plan to evacuate in the event you feel you should do so or you are advised by local authorities to leave the area. Plan where you will go and how you will get there and don't forget your pets.
If you plan to ride the storm out in your home, or even if you plan on evacuating, it's very wise to stock up on enough food, water, and survival supplies to last one month without power. Your emergency-preparedness boxes should include the following:
Bottled water by the gallon, canned foods, other nonperishable foods, and pet food if you have furry family members.
Can openers, utensils, flashlights, batteries, a radio, a gallon of bleach, clothes, and charged battery packs to charge cellphones.
A first-aid kit, a month's supply of prescription medications, and over-the-counter medications.
Insurance papers and medical ID cards in a safe place with easy access in case you need them.
Fuel for your backup power generator in a safe place.
Hurricane Safety Tips for Preparing Your HVAC System
Your HVAC system is expensive and an essential part of your home that you should take steps to protect using these hurricane safety tips:
Turn off the HVAC unit Turn off breakers to your heating and cooling system before the severe weather arrives to protect it from a potential power surge. Turn off the gas supply to gas furnaces.
Secure your outdoor unit, make sure all bolts and screws are tight. Use hurricane straps to keep it in place during strong wind gusts. If your area is prone to flooding, you may want to get an HVAC professional to elevate the unit.
Store away any items in your yard that could be windswept that could hit and damage the outdoor HVAC unit.
Check for damage before you turn your system back on. Contact your HVAC professional if you have any questions, problems, or need repairs.
For all your heating and air needs in your Eastern North Carolina home, contact the HVAC experts at Jackson & Sons.

What to Do If You Need Emergency Heating Repair This Fall » « Did You Find Your Furnace Blowing Out Cold Air? Here's What to Know.