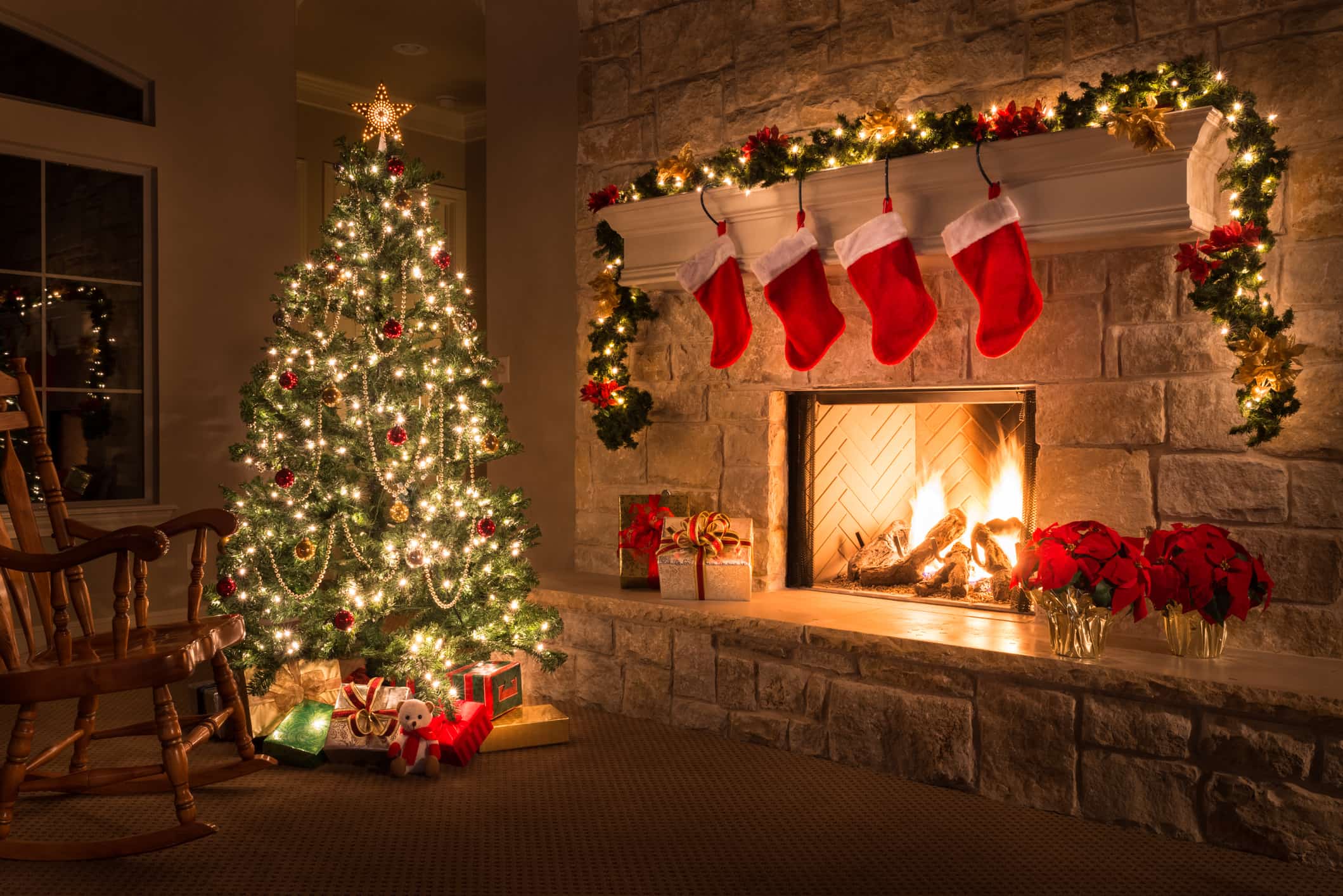 Nothing makes your home feel more like Christmas than a real Christmas tree. That is, until it starts to dry out and shed its needles a few weeks before Christmas. How do you keep your tree fresh and festive until the new year? Here are a few things you can do.
Tree Upkeep
Pine trees thrive in cooler weather. If you crank up your furnace too high, it will spell disaster for your tree. For the ideal Christmas tree climate, keep an indoor temperature in the mid-60s or low 70s. Also, find a cool corner of the room to put the tree, away from vents, registers, the fireplace, or anything else that emanates heat.
The other essential for your tree is water. The average Christmas tree stand holds about a gallon of water. Your tree will need a lot of water in its first few days. After that, it will drink about a quart a day. You don't necessarily need to water it every day, but check the levels daily. As a rule of thumb, the water level should be about an inch above the bottom of the trunk at all times.
To help the tree absorb water, cut a quarter inch off the bottom of the trunk before putting it up. If you water it regularly, a cut tree should last for a month or longer. Without water, it will die within a week or two.
Signs of a Dying Tree
A dead tree is a fire hazard and should be removed from your house immediately. Check for signs to see if your tree is on its last leg. If its needles are drying out — and in particular, if it's shedding them at a rapid rate — then it's becoming a problem. Also look at the branches. Are they starting to droop? Finally, run your hand over one of the branches. If the needles come off easily in your hand, then your tree is dead and should be thrown out.

These Christmas tree tips brought to you by your friends at Jackson and Sons. For all your indoor comfort needs contact the professionals at Jacksom and Sons.

Can Decking the Halls Affect Your Indoor Air Quality? » « What to Know About the Phase Out of R-22 Refrigerant in 2020