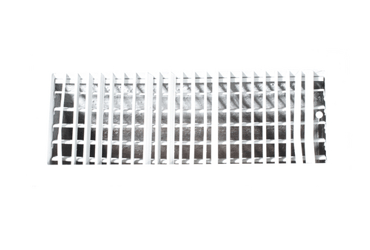 Few energy-saving strategies seem like more of a slam-dunk than closing air vents in rooms that aren't occupied. What could go wrong? Unfortunately, as it turns out, a number of things—including zero energy savings and potentially higher operating costs.

The heating system in your home wasn't just randomly assembled. It was carefully designed according to calculations that match the BTU output of the furnace and air volume produced by the blower to the number of rooms in the house and the specific length and diameter of the household ductwork. Closing one or more air vents upsets this delicate balance. Here are a few things that typically go wrong:

No Energy Reduction

Your furnace doesn't know air vents are closed. It consumes a consistent amount of fuel and produces the same BTUs of heat whenever it is cycled on. The burner turns on and off according to signals from a thermostat centrally located in the house, usually not in the room with the closed vent.

Increased Duct Leakage

Your ducts already leak—most residential ductwork typically leaks at least 20 percent of heated or cooled air. Closing one or more vents increases air pressure inside the ducts and causes even higher leakage rates and wasted heating.

Negative Pressure Issues

Through supply and return vents, the furnace delivers and removes an equal volume of air from each room. Closing a supply vent disrupts this neutral air balance, causing the room pressure to tip negative. A depressurized room sucks cold outdoor air inside through small structural cracks and gaps A cold room actually acts as a heat sink that draws warmth out of adjacent rooms through un-insulated interior walls. Your furnace runs longer cycles to compensate and operating costs increase.

Furnace Damage

When one or more air vents are closed, system airflow declines. Proper airflow is important to keep critical furnace components like the heat exchanger from overheating. An overheated heat exchanger may crack and create a potential carbon monoxide hazard.

Ask the HVAC professionals at Jackson & Sons about more effective ways of saving energy and enhancing home comfort than closing air vents.

Our goal is to help educate our customers in Eastern North Carolina (including Wayne, Johnston, Greene, Lenoir, and Duplin Counties) about energy and home comfort issues (specific to HVAC systems).

Credit/Copyright Attribution: "Felix_Mizioznikov/Shutterstock"

How To Keep Your Home Clean Of Bacteria And Mold » « Can You Ventilate Your Home by Opening Windows?