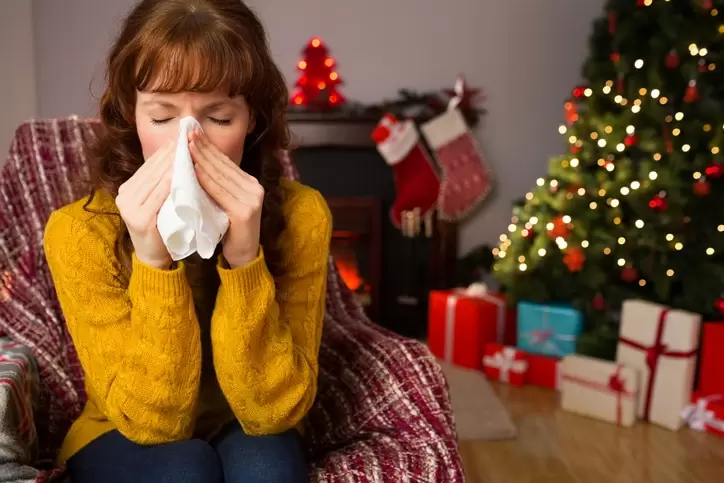 Common winter allergens occurring during the dormant cold months of the year are generally a consequence of indoor-air-quality issues. Freezing weather eliminates most outdoor irritants, such as pollen and ragweed. Indoors, however, a number of common winter allergens may trigger common winter symptoms, including:
Sneezing and coughing
Watery eyes
Nasal congestion
Skin irritation
Allergic symptoms typically relate to issues with indoor air quality. Also, during cold winter weather, occupants tend to spend more daily hours inside, making exposure to these type of allergens more prolonged. Typical common winter allergens include:
Dust mites. Microscopic bugs that reproduce in carpets, bedding, and upholstery and which are frequently stirred up into the air and inhaled.
Pet dander. Originating from cats, dogs, and other furry friends, dander consists of tiny skin flakes and fur that are afloat in the indoor environment.
Mold spores. Released by active growing mold inside the structure, airborne mold spores can cause allergic reactions and are even related to chronic illness in some individuals. The airborne-mold-spore count is elevated in an enclosed winter environment.
Ask your professional HVAC contractor about the proper air filter type to reduce airborne particulates that cause allergies. Typically, higher-efficiency pleated filters with a MERV (Minimum Efficiency Reporting Value) ranging from 8 to 13 are recommended. In addition, you can help clear the air and relieve winter allergies by performing these tasks:
Vacuum and dust often. For best results, use a vacuum with a HEPA-grade filter to capture particulates that have settled out of the air.
Kill dust mites by washing bedding weekly in hot water that's at least 130 degrees.
Mold thrives in an indoor environment with higher humidity, so take steps to limit indoor humidity to between 30% and 50%. Your HVAC professional will be able to offer solutions to aid with this issue.
Pet dander is a natural consequence of indoor pets like dogs and cats. Brush and/or bathe pets regularly to reduce dander.
The air-quality professionals at Jackson & Sons can provide solutions for reducing common winter allergens.