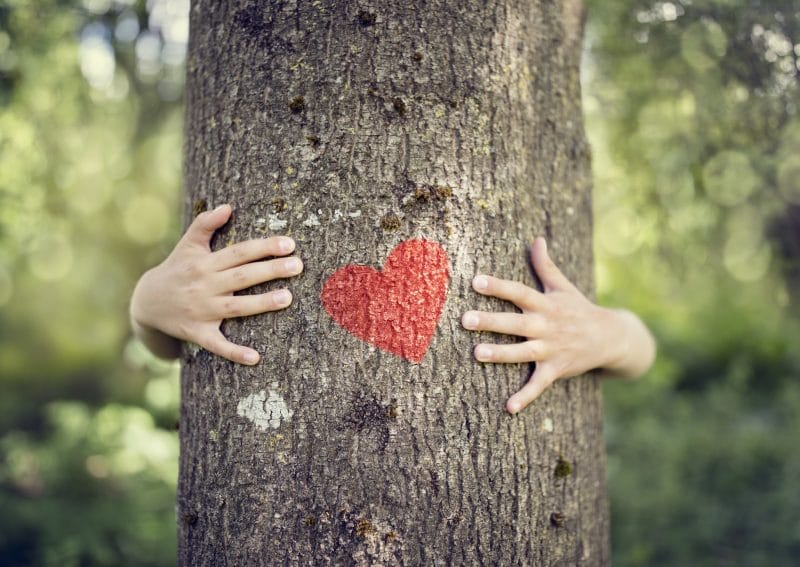 Long before the widespread use of home cooling and heating systems, people used landscaping to manage home comfort. Even with the most advanced and energy efficient system in place, you can still get HVAC savings from using trees strategically. However, there are pros and cons to consider.
Pros: What a Tree Does for HVAC Systems
The leaf canopy that trees produce provides a good deal of shade for your home. Even immature trees are capable of shading an outdoor condenser for an air conditioner or heat pump in an otherwise sunny location.The condenser plays several important roles in cooling your home. It cools the hot refrigerant that flows through the condensing coil and if the condenser sits in a hot, sunny location, it will take longer to dissipate the heat.

A shade tree keeps the metal housing cooler. When cooler refrigerant goes to the compressor, another essential part located in the condenser, it undergoes a pressure change faster, which takes less energy.

Trees that are tall enough will shade the roof for the home, which lowers the amount of heat that collects in the attic. If attic insulation isn't adequate, the heat will seep into the ceilings, warming your home.
Cons: Tree Selection and Planting
The trees you select and where they are planted will make a big difference in your HVAC savings. Deciduous trees provide summer shade and winter warmth, but they do drop their leaves every fall, resulting in yard cleanup chores. Evergreens, like pines, don't create the litter deciduous trees do, and they'll shade the area year-round.

Faster growing trees tend to have shallower roots and weaker branches than slower growing, stronger trees. Another consideration is the spread of the tree canopy. If it will hang over the roof, you'll need to prune those branches off to prevent storm damage from strong winds. Limbs from trees too close to the condenser could damage it in a severe storm also.

For all your HVAC needs contact Jackson & Sons, who can help you save on energy costs immediately with a seasonal maintenance tune up.

Jackson & Sons, Inc.

Our goal is to help educate our customers in Eastern North Carolina (including Wayne, Johnston, Greene, Lenoir, Pitt and Duplin Counties) about energy and home comfort issues (specific to HVAC systems).

Credit/Copyright Attribution: "iStock_BrianAJackson"

Synonymous or Not: HVAC and A/C? » « Know These Common HVAC Problems