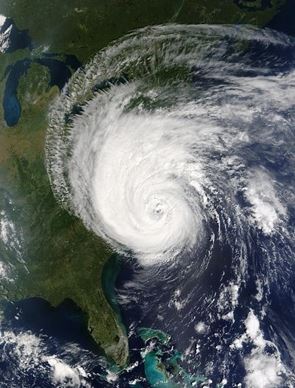 The high winds, torrential rains, and flooding that accompany hurricanes can cause serious damage to your HVAC system. However, you can take steps to protect the equipment and save yourself from this stress. During hurricane season, here are some steps to keep in mind.
Clear the Landscape
Remove anything and everything around your yard that could become a projectile in hurricane-force winds. You should move lawn furniture indoors and rake up leaves and other debris so these aren't blown into sensitive equipment. It is also a good idea to cut any overhanging tree branches to prevent them from breaking and falling onto outdoor HVAC units. Potential projectiles and even items as small as leaves can cause damage to units by piercing them or clogging the condenser.
Protect Exterior Components from Toppling
Your next step should be to ensure the exterior unit has a better chance of staying put in high winds. Your options include using hurricane straps to tie down the unit, bolting it to concrete or using a cage.
Shut Off Power
Heavy rains, flooding, power surges, and lightning strikes are all serious hazards to an HVAC system's electrical components. When the hurricane is imminent, or before you evacuate your home, shut off all power to your HVAC system.
Cover It
After you have shut off power to your HVAC system, cover the outdoor unit with a fitted weatherproof cover or tarp. This adds a little extra protection against a hurricane's heavy rains and the flying debris from strong winds.
After the Storm
When everything has settled down, schedule an HVAC inspection before you use the system again. It might look fine, but the heavy winds and rain could have caused hidden electrical damage or water damage, especially if your area experienced high water.
For more information or for HVAC assistance for your Eastern North Carolina home this hurricane season, please contact us at Jackson & Sons.
Our goal is to help educate our customers in Eastern North Carolina (including Wayne, Johnston, Greene, Lenoir, Pitt and Duplin Counties) about energy and home comfort issues (specific to HVAC systems).

Credit/Copyright Attribution: "WikiImages/pixabay" [/fusion_text][/fusion_builder_column][/fusion_builder_row][/fusion_builder_container]

WHEN STORMS ARE COMING, PREPARE YOUR HVAC SYSTEM » « Does Your Home Have Working Carbon Monoxide Detectors?