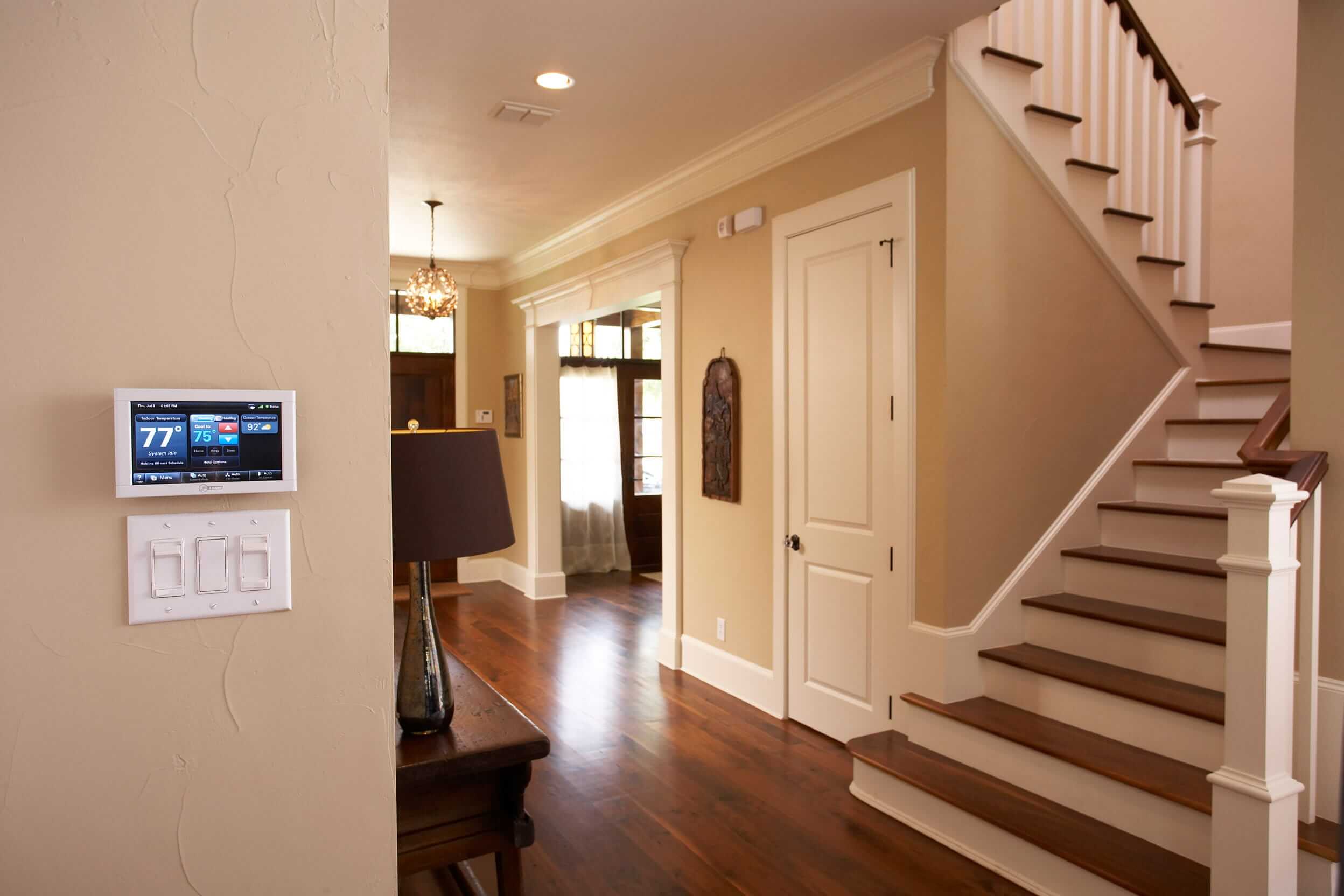 Trane smart thermostats represent the future of both advanced indoor comfort control and connectivity. Today's thermostats incorporate technology that's a giant leap from the mechanical units of the past that simply turned your HVAC system on and off at a single temperature. Trane's lineup includes among the most numerous advanced models in the industry today.
Trane Smart Thermostats
Smart thermostats from Trane offer features including:
Programmable comfort. All Trane thermostats offer programmable temperature control with up to six daily temperature changes, seven days a week. Separate weekday and weekend programs adapt to the changes in your living habits and extras such as vacation mode maintain a stable, energy-saving temperature inside the house when you're away from home.
WiFi connectivity. Access your thermostat from anywhere in the world with an internet connection. The thermostat connects to your home router and allows you to monitor indoor conditions and make changes to programmed temperatures. These models can also alert you with a text message or email about any mechanical problems or temperature extremes inside the house.
Touchscreen controls. Most Trane thermostats offer color touchscreen displays to facilitate quick, intuitive programming and mode changes. In some models, the display screen is removable and can be hand-held like a tablet for "armchair programming."
Component communication. Certain very smart Trane thermostats actually share data back and forth with specific Trane air conditioning and heating components to optimize energy efficiency and cooling/heating performance.
Nexia Compatibility
Several Trane smart thermostat models also include a connecting bridge to Nexia, a leading home automation platform. Nexia automates many household functions, enabling remote control of lighting, door locks, garage door opener, the home security system and surveillance cameras.

The Nexia bridge seamlessly integrates Trane HVAC functions into its platform, including programmed temperature changes as well as remote monitoring of the home environment and status of the air conditioner and furnace. Nexia can be accessed with any common Internet-compatible device—desktop, tablet, laptop and smartphone—with available Apple, Android and Windows software.

For more information about how Trane smart thermostats can automate and enhance home comfort control, contact the experts at Jackson & Sons.

Common A/C Dangers to Keep an Eye Out For » « Manual J Load Calculation: What Is It?