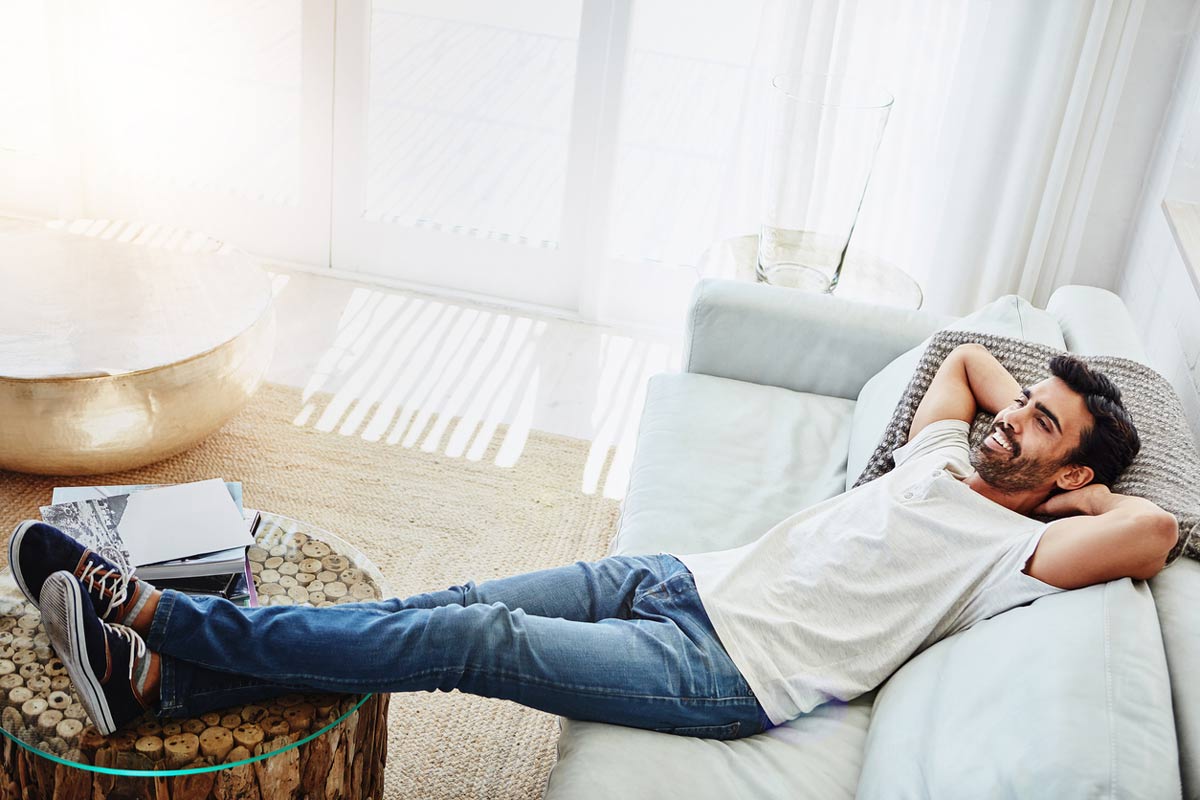 You rely on your HVAC system to keep your Eastern North Carolina home comfortable during the long, hot summer days. A comfortable home certainly makes your summer more enjoyable, rather than coming home to a house that is stuffy and hot. To ensure you get the most benefit of cooling and energy efficiency this season, use these cool summer HVAC tips we've compiled for you.
Use Your Ceiling Fans
Did you know that using ceiling fans the right way can make a room feel about four degrees cooler? You can also save a substantial amount of energy by adjusting your thermostat appropriately, according to the U.S. Department of Energy. Make sure the ceiling fans are blowing air downward and are only being used when the room the fan is in is occupied. This is one of the most valuable summer HVAC tips to remember.
Maintain Insulation and Seals
Home insulation isn't just for winter comfort and savings. Insulation in your attic and walls works during the summer as well by slowing the transfer of heat energy between the cool air in your home and the warm outdoor air. Does your Eastern North Carolina home have enough insulation?
Get a New Wi-Fi Thermostat
More popular but overlooked summer HVAC tips deal with how to handle problems with the thermostat. If your AC isn't working very well to keep your home cool, you could have a thermostat problem. If you have an old thermostat, check the batteries. Also, consider installing a modern, programmable Wi-Fi thermostat for maximum convenience and energy savings.
Regular Maintenance
Some of the best seasonal HVAC tips involve maintenance. If your HVAC system isn't well maintained, it can't perform at peak efficiency. Your certified HVAC technician has the knowledge and experience to keep your system in tiptop condition. Some of the maintenance steps your technician performs include:
Clean the condenser coil
Clean, and sanitize the evaporator coil and the blower motor components
Replacing the HVAC filter for better efficiency and indoor air quality
Inspecting electronic components and tighten electrical connections
Clean, and sanitize condensate drains
Ensuring airflow is even and balanced
Test safety controls
Lubricate all moving parts
Adjust thermostat calibration
Measure volts/amps on motors
Clean debris from outside unit and apply protective coating on outside of unit
Ductwork inspection
Use these summer HVAC tips to the fullest in your Eastern North Carolina home by scheduling a precision maintenance tune up with the pros at Jackson & Sons today!

AC Not Blowing Air? How To Fix the Problem. » « Know the Attic Fan Benefits for Installing One in Your Home