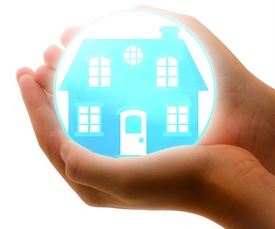 If you're a homeowner that likes to save energy, you are likely mindful of your HVAC's thermostat settings so that your energy bill isn't through the roof each month. However, you may not be aware of other ways you can enjoy energy savings with the other parts and devices of your HVAC system. Here's your chance to learn how!
EASY SAVINGS
If you want an easy energy savings task to start with, put "remember to change filter" at the top of your to-do list for filters that require to be changed monthly. A dirty filter hinders return airflow, which makes your A/C and furnace work harder to pull air through the return ducts.
DUCT SEALING
Duct leaks waste energy like an open window. Contact your HVAC professional to check for duct leaks and have them sealed with mastic, sheet metal screws, and metal tape.
A/C AND HEAT PUMP ENERGY SAVINGS
You can help your cooling systems work more efficiently by removing obstructions to airflow inside and outside your home:
Use door and wall transfer grilles for rooms where doors are often closed.
Make sure indoor vents aren't obstructed by furniture.
Check the outdoor unit periodically to ensure there aren't airflow obstructions, such as vegetation or strewn debris.
FURNACE EFFICIENCY
Check the color of the flame on your furnace. If it's a yellow or orange color, it needs to be cleaned. Take a look at the return grilles and vents. Vacuum monthly to remove dust and dirt buildup.
SMART SAVINGS
The Energy Star program suggests that you set your thermostat to 78 degrees (cooling months) and 68 degrees (heating months). However, if your thermostat is outdated and off kilter, the displayed temperature may not be the actual room temperature.

Strongly consider upgrading to a smart thermostat that allows you multiple temperature settings each day to maximize energy savings when you're at work and asleep. You'll also enjoy other advanced features, such as Wi-Fi integration, remote access, and password protection to lockout unauthorized temperature changes.

For more tips on HVAC energy savings for your Eastern North Carolina home, contact Jackson & Sons today!

Our goal is to help educate our customers in Eastern North Carolina (including Wayne, Johnston, Greene, Lenoir, Pitt and Duplin Counties) about energy and home comfort issues (specific to HVAC systems).

Credit/Copyright Attribution: "Monam/Pixabay"

Here Is What To Know About Energy Star Guidelines » « Back to Basics: Two-Stage Cooling