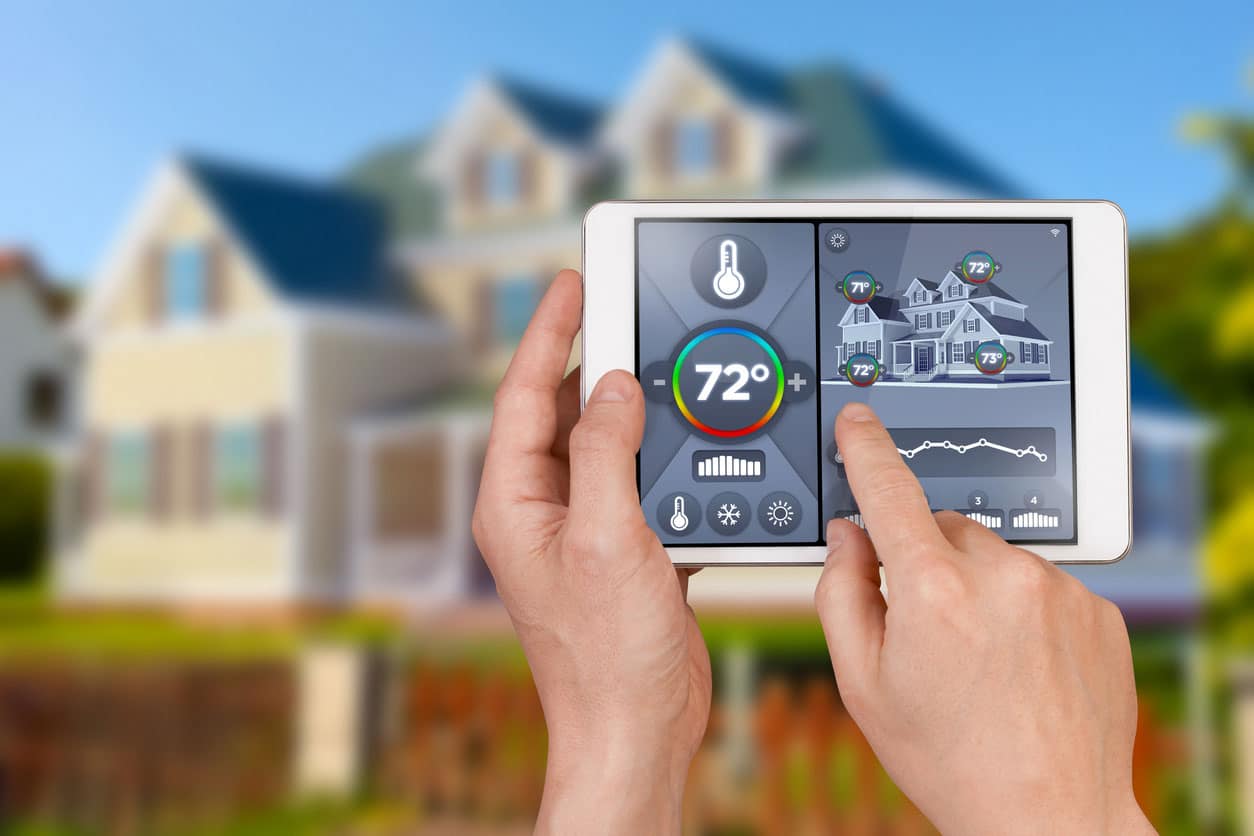 Today's HVAC systems offer greater performance and energy efficiency. Better performance and efficiency are achieved by better product design, such as using variable-speed motors. However, getting the most out of your HVAC system for performance and energy savings is often made possible through HVAC accessories you can add to your current central AC or include with a new-system installation. Here are a few HVAC accessories to consider.
Smart Thermostat
Smart thermostats give you more control over your HVAC system. You can manage and monitor your home's temperature and even its energy usage remotely with an app installed in your smartphone. Some models of smart thermostats monitor and learn your temperature habits and then make these changes automatically for you.
Float Switch
HVAC accessories don't always need to be high-tech to deliver a valuable service. A float switch is a perfect example. A float switch protects your home against possible water damage from overflowing condensation from the HVAC system. Water damage can be quite costly, so a float switch is a cost-effective and wise investment.
Whole-Home Dehumidifier
High humidity in the Eastern North Carolina area can certainly be uncomfortable. High humidity levels in your home also contribute to the spread of mold, bacteria, viruses, and germs. A whole-home dehumidifier installed inside your HVAC system monitors and controls indoor humidity, and it keeps indoor humidity at optimal levels.
Whole-Home Air Purifier
Good and safe indoor air quality is more important than ever these days. Pollutants, dust, dander, pollen, smoke and even pathogens like mold, viruses and even bacteria can be suspended in the air you breathe, even when you don't see them. That makes a whole-home air purifier a great accessory for your HVAC system. The iWave uses a patented bipolar-ionization technology to break down harmful pollutants into harmless compounds, such as oxygen, nitrogen, carbon dioxide, and water vapor. The iWave cleans the air throughout your home by being installed inside the HVAC system.
Surge Protection
You're probably familiar with surge protectors that are used for computers and other electronics. Surge protection is also an important and cost-effective accessory to protect your HVAC system from power surges and lightning.

When you need help choosing the right HVAC accessories for your Eastern North Carolina home, contact Jackson & Sons!

Why You Should Know the Best Ways to Conserve Energy This Fall » « Did You Know the AC and Heat Pump Are Connected?