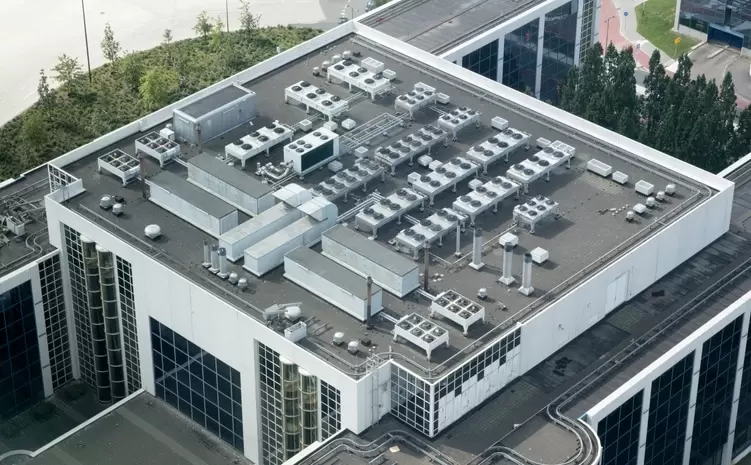 Winter commercial HVAC maintenance can be a multifaceted endeavor, not to mention a challenge. The sheer size of many commercial structures and the heating systems installed within them makes maintaining reliable, consistent indoor temperature control a challenge. Commercial buildings can be more vulnerable to damage due to heating-system failure, too, as many structures may be unoccupied during extended periods overnight, on weekends, and on holidays.
Winter commercial HVAC maintenance requires ongoing vigilance to meet indoor temperature requirements, as well as supports optimum system efficiency and lower heating costs. Here are some strategies to maintain commercial HVAC components in the winter season.
Utilize smart Wi-Fi-enabled thermostats and other HVAC-specific technology 24/7 to monitor and alert proper maintenance personnel in the event of damaging low temperatures occurring inside a facility, and/or report a heating component that has shut down or is not maintaining a proper temperature range.
Winter is often a time of power outages. Maintain one (or more) backup generators to keep critical building systems, including heating components, in operation in the event that grid power is lost.
Keep up with rigorous precision heating maintenance tune ups. Preseason inspections and maintenance may not be enough for some commercial applications. Your commercial HVAC provider will be able to provide the appropriate needed tune up schedule for your particular business to aid in identifying and preventing potential failures before they happen.
Protect against extremely low temperatures. Make sure HVAC components are freeze-protected and incorporate low-temperature safety functions.
In the event of a natural disaster or other unforeseen occurrence, you should have an established plan, including designated professionals to take necessary steps to restore HVAC functions to the facility ASAP.
Get more information about winter commercial HVAC equipment and strategies from the professionals at Jackson & Sons.