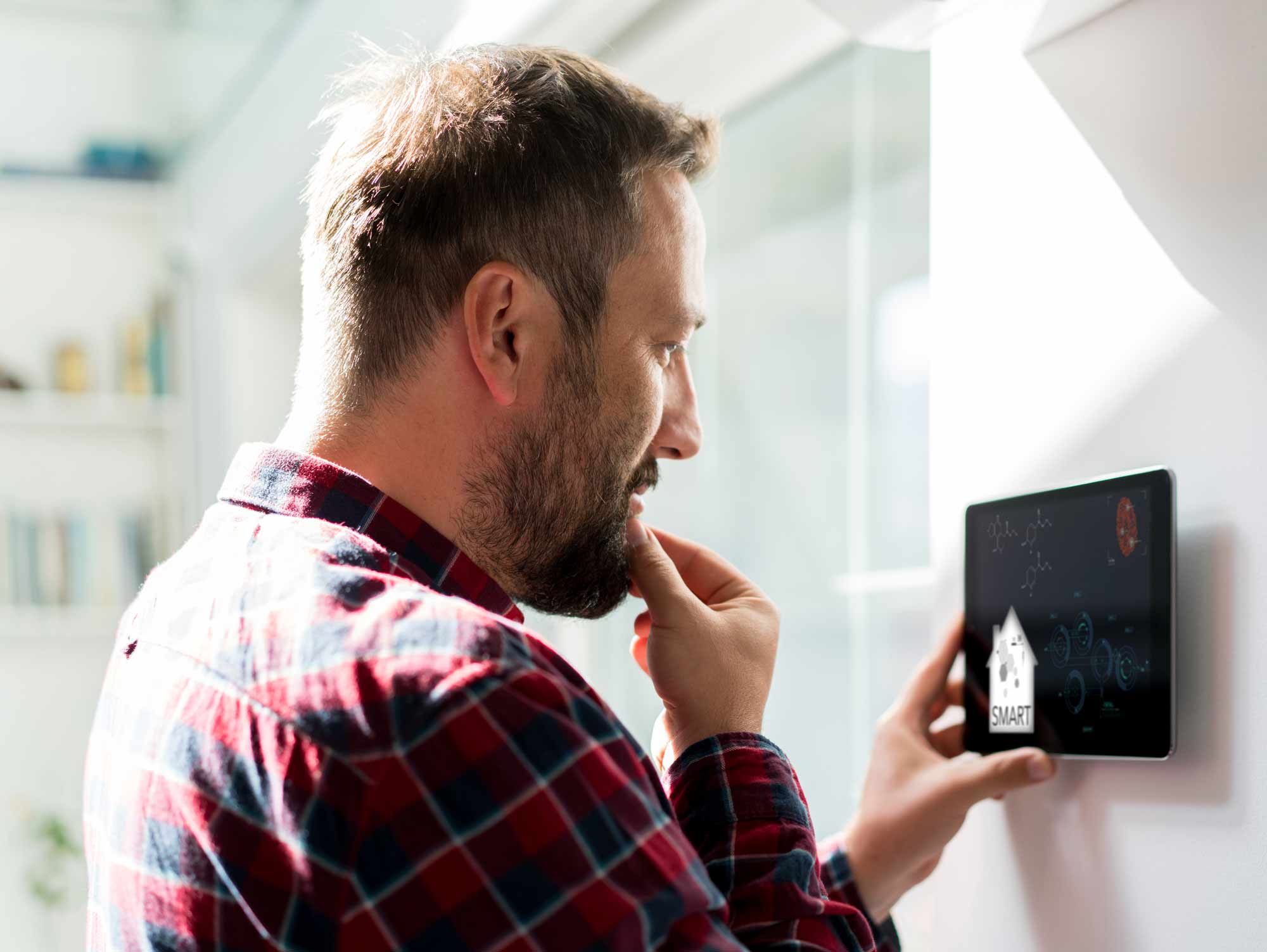 Cooling and heating your Eastern North Carolina home can lead to very high energy bills, especially during the hot humid summer and cold winter months. If you have a smart thermostat, then you've probably noticed that you can keep your energy bills down while also ensuring that your home feels comfortable. These thermostats make it easy to control your home's temperature settings for optimal efficiency, but do you know how they work?
Temperature Settings
Thermostats of all types, including smart thermostats, work by turning the heat or air conditioning on and off as needed in order to reach a set temperature. When your home rises above your temperature setting in the summer heat, for example, your thermostat triggers your A/C to come on and cool your home.
Smart thermostats have an advantage over manual and digital programmable and non-programmable thermostats in terms of heating and cooling your home efficiently. Your smart thermostat can gather information that helps determine ideal temperature settings, such as when you typically leave for the day or whether a certain room or area is empty or occupied. With this information, your smart thermostat can learn to adjust the temperature settings for improved efficiency.
Wi-Fi Settings
Smart thermostats have another advantage over other thermostats by having the ability to connect to Wi-Fi. Your smart thermostat can be set up to work with a companion app, which allows you to adjust temperature settings from your smartphone or tablet. This means you can control the temperature in your home even if you're not there. When you use the app to adjust temperature settings, this information goes through your home's Wi-Fi network and reaches the smart thermostat. Your thermostat then sends a signal to your heating or cooling system so that it comes on and runs until it reaches the new temperature setting.

If you need to replace your home's thermostat, contact us at Jackson and Sons in Eastern North Carolina. We can help you choose the ideal thermostat for efficient heating and cooling.

How to Know if You Need a Whole-House Dehumidifier » « What Business Costs Crop Up in Summer but Not in Winter?