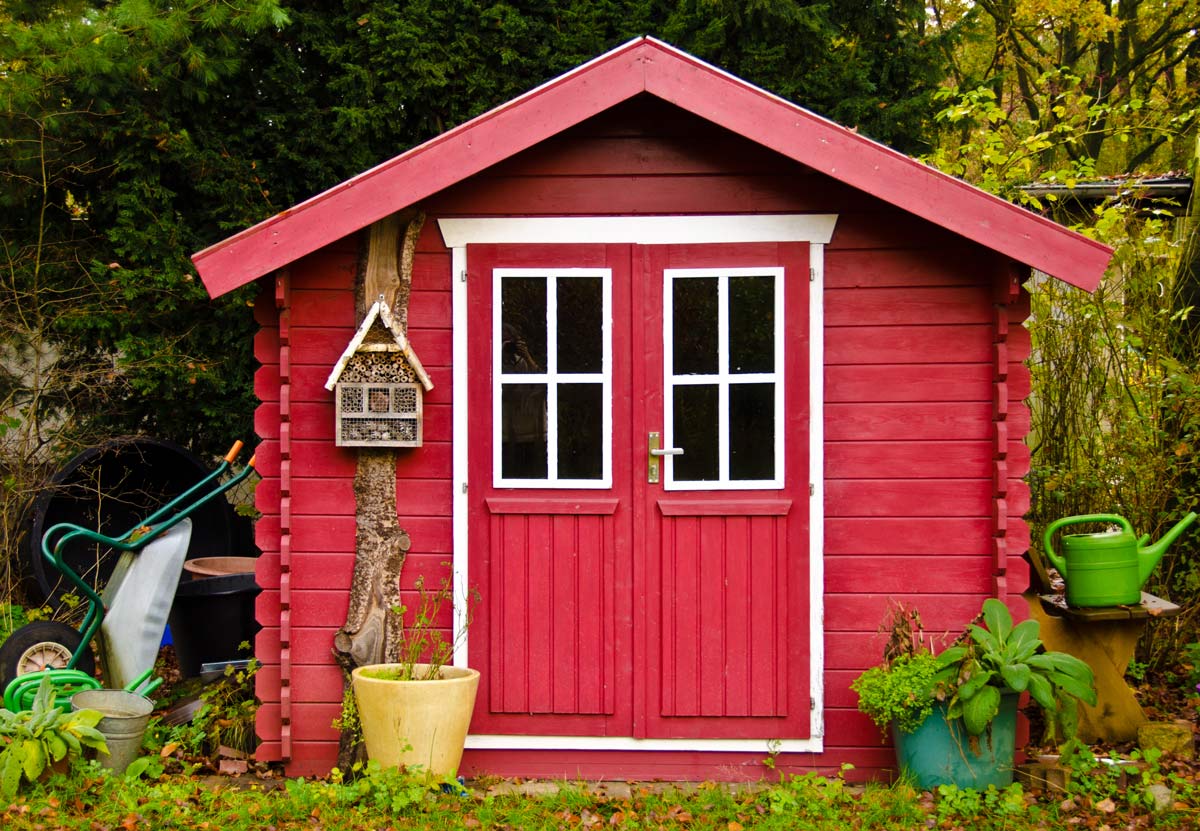 To get the most out of your accessory structure, you'll want to be comfortable in regard to cooling and heating the building. In fact, comfort may have been one of your first considerations. Good thinking, because the more comfortable you make your outside garage, shop, guest house, private studio, pool house, or other additional building on your property, the more you and your guests will enjoy it. Here's what to know about HVAC for your accessory structure:
Cooling and Heating an Accessory Structure
You have options when it comes to heating and cooling your accessory structure. You could install a central HVAC system, a window air conditioner, a portable heat pump, or a ductless mini-split. For aesthetics, efficiency, comfort, and saving space, a ductless mini-split is a smart choice.
One indoor unit that supplies conditioned air is mounted on a wall. The second unit is connected via electrical wiring, a drain tube, and refrigerant piping via a small insulated tube. The second unit only needs a small footprint of paver stones to be mounted next to the building.
Maintaining Your HVAC System
Maintaining a ductless system in your accessory structure is a snap. Just check the air filter once a month when you are using the accessory structure often. Check the filter at least every three months when the building isn't getting as much use. A ductlless system will work at its top performance when regular maintenance tune ups are provided by your HVAC professional.
Keep weeds and obstructions away from the outdoor unit and hose it off each season to prevent dirt buildup on the coil. Don't store garbage bins close to it, and make sure fencing, vegetation, or other blockages are at least 3 feet away.
Upgrade to a Smart Thermostat
A smart way to stay on top of heating and cooling your accessory structure is with the help of a smart thermostat. Smart thermostats allow you to control heating and cooling remotely via your smartphone, computer, or tablet using an app.

Smart thermostats also allow you to adjust temperature settings remotely. So even before you use your accessory structure, you can have the temperature just right. Furthermore, you can receive alerts, such as notification about a system malfunction or to get a filter-change reminder.

To learn more about conditioning your Eastern North Carolina accessory structure, contact Jackson & Sons.

Should I Zone My Home's HVAC System? » « When Designing Your Home's Rooms, Don't Forget Airflow