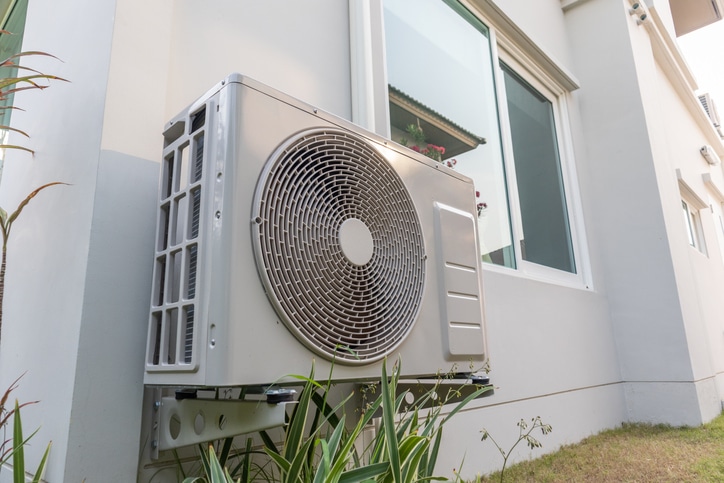 After a long winter, certain AC issues are more likely to occur when the unit is restarted in spring. A central air conditioner that's been idle during the heating season requires special attention at this time of year. That's one reason why warranty terms provided by most major HVAC manufacturers require annual AC precision maintenance tune ups at seasonal startup. Any nagging AC issues left over from last summer can now be resolved, and a thorough inspection can also identify any nascent AC issues before they turn into major problems later in the summer.
Here are some potential scenarios that may occur in these early weeks of air-conditioner operation.
Dirty air filter. Your central air conditioner utilizes the same air filter the furnace has been using during previous months. Installing a fresh, clean filter is basic procedure at seasonal startup of the central AC.
Refrigerant test. Refrigerant is the lifeblood of the cooling system. Potential refrigerant leakage may occur unnoticed during winter months while the unit is idle. Checking the refrigerant charge and tracing any leaks is a standard part of annual preventative spring maintenance by a qualified HVAC technician.
Condensate-drainage problems. Condensate produced by the central air conditioner is collected in the drip pan underneath the indoor air handler, after which it flows into a drain line. Residual algae and mold growth in the drip pan may cause a damaging condensate overflow at seasonal AC startup. Checking the drip pan and verifying proper drain function are important seasonal startup procedures.
Dirty condenser coil. The outdoor condenser coil may accumulate dust, dirt, and other byproducts of exposure to the elements during the winter. A dirty coil impairs system efficiency and cooling performance. Cleaning away the winter buildup is another aspect of annual professional maintenance.
Thermostat programming. Air-conditioning temperatures and time schedules from last year may not fit your needs and preferences this season. Now is a good time to review the data in your programmable thermostat and make any needed updates.
This spring, consult the experts at Jackson & Sons about professional maintenance to prevent AC issues during the coming summer.

Why a New Unit Can Mean Huge AC Savings » « What Is the Best AC Temperature in Warm Weather?