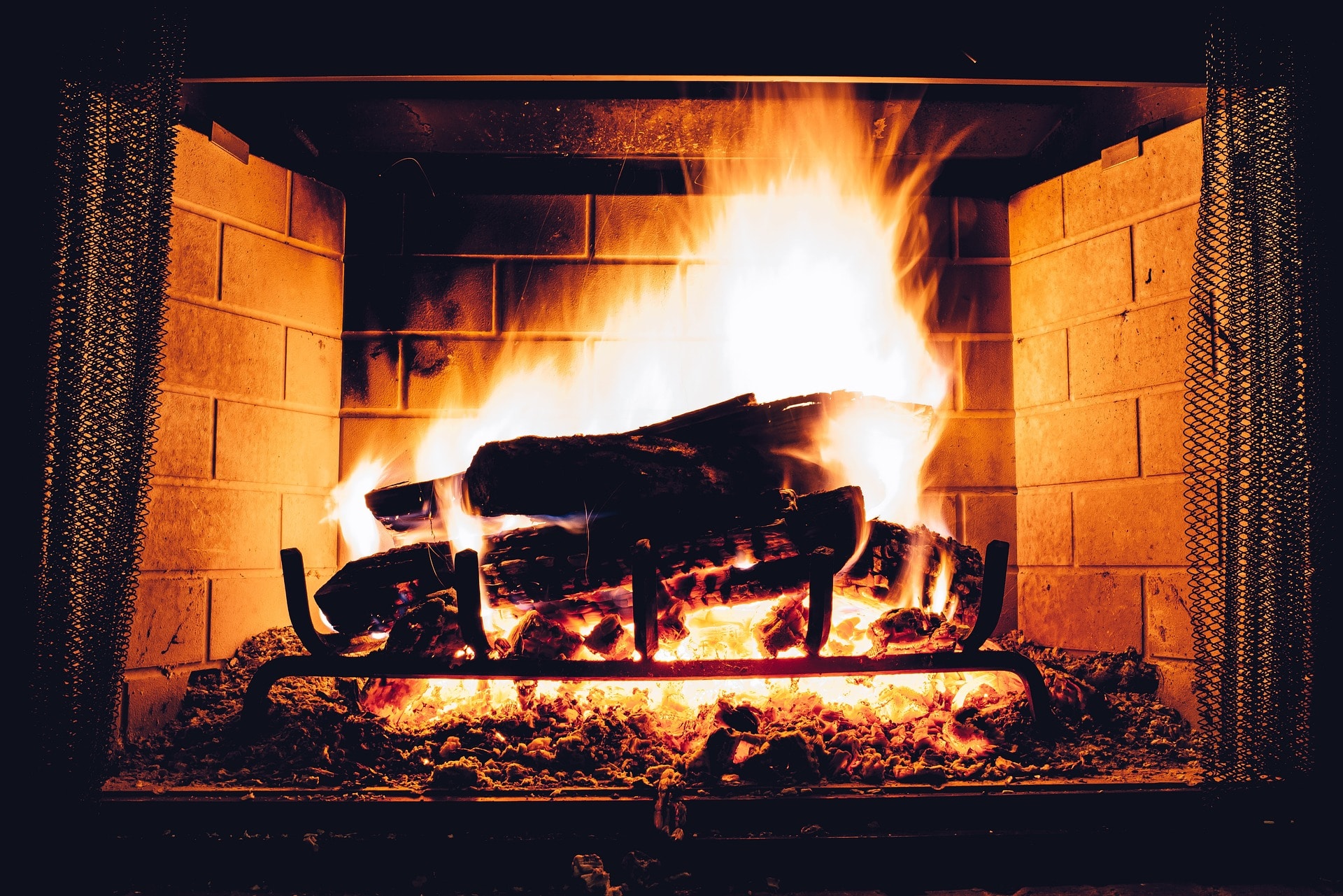 Snuggling up on a comfortable chair in front of a roaring fireplace is warming and relaxing. It can also help you cut down on energy costs in the cold season. With this source of heat though comes some indoor air quality (IAQ) concerns to note.
When it comes to heating your home through the comfort of a roaring fire, there are a few pollutants it gives off you may not be aware of, including:
Carbon monoxide (CO)
Nitrogen dioxide (NO2)
Particles
Fireplace Safety Tips
For optimal comfort without compromising on your indoor air quality, take these precautions when using your fireplace this winter:
Choose the right fuel – For cleaner burns, with less of the harmful particles, choose dried "seasoned woods" like maple and ash. Never burn wet, painted, or treated wood.
Get an air purifier – Whole-house purifiers can eliminate up to 99 percent of harmful pollutants, improving your home's overall indoor air quality. An air purifying system may also help reduce other harmful allergens and aggravators like dust.
Stay up-to-date on fireplace maintenance – Scheduling annual cleaning and inspections of your home's fireplace is essential to maintaining indoor air quality. To keep your house safe during the heating season, check these items:
Schedule a chimney sweeping to rid your system of harmful particles.
Check for loose bricks, cracks, deterioration, and missing mortar.
Cap your chimney to prevent rain, debris, and critters from entering your fireplace.
Install a spark guard to prevent hot embers from popping out of the firebox.
Check your detectors and change the batteries of all your carbon monoxide or smoke detectors.
A little advance fireplace preparation will go a long way toward ensuring your safety, indoor air quality, and overall home comfort. For your home air quality needs contact Jackson & Sons. We've proudly served Eastern North Carolina since 1974.

Jackson & Sons, Inc.

Our goal is to help educate our customers in Eastern North Carolina (including Wayne, Johnston, Greene, Lenoir, Pitt and Duplin Counties) about energy and home comfort issues (specific to HVAC systems).

Credit/Copyright Attribution: "pixabay_Pexels"

5 HVAC Considerations When Selling a Home in North Carolina » « Travel Checklist: Thermostat Settings in the Fall