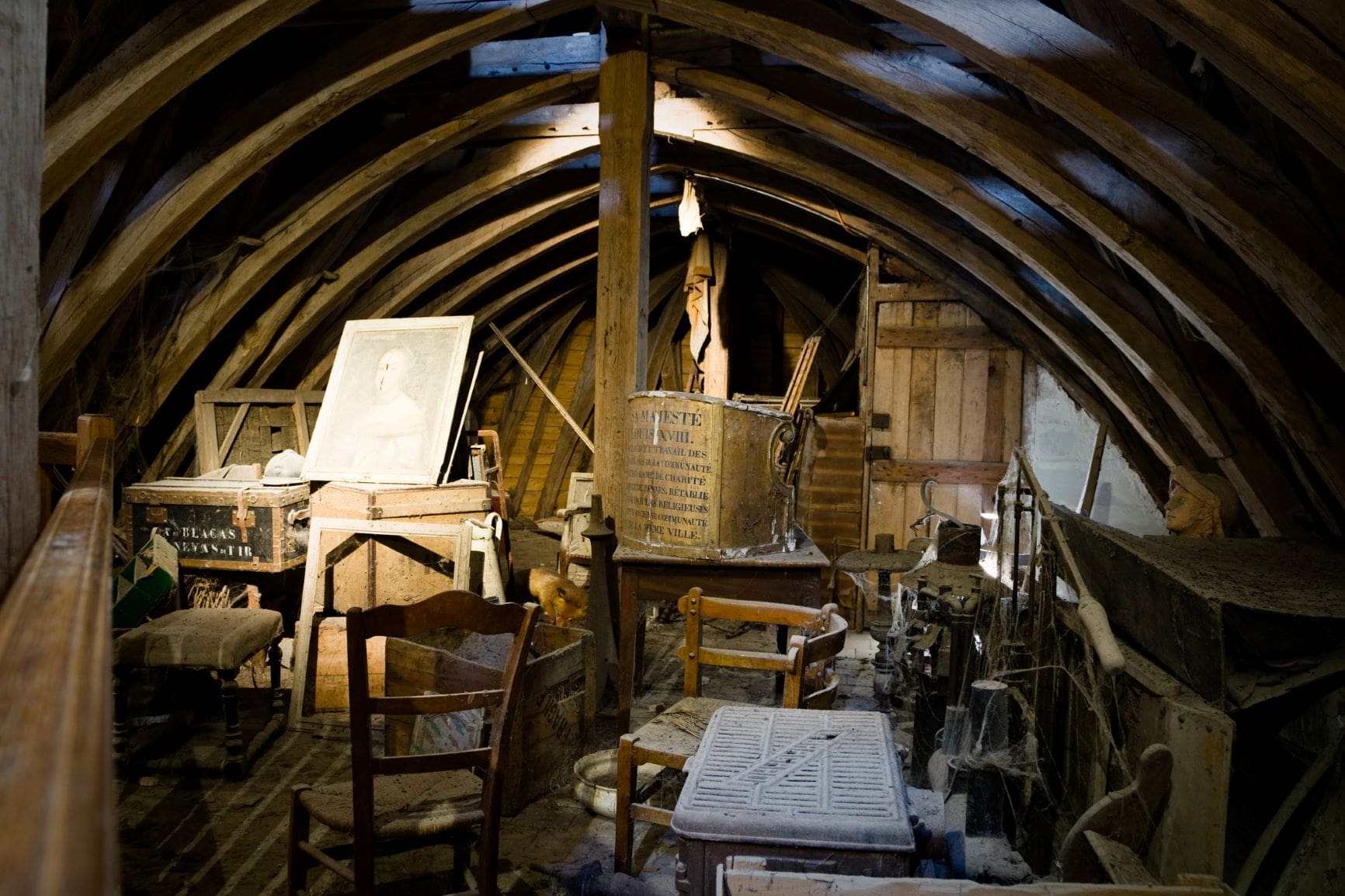 Winter can seem like the safest season for you or someone you hire to tackle tasks up in your home's unfinished attic. You may be reorganizing stored belongings after the holidays, getting improvements completed like air sealing and insulating, or having repairs made to HVAC, plumbing or electrical components.
While the cooler temperatures this time of year eliminate warm-weather dangers like heat exhaustion and dehydration, it's still vital to take the following steps to ensure attic safety:
Insist on Protective Attire
A typical attic contains all kinds of potential injury hazards, so proper protective gear is a necessity for anyone who ventures up there regardless if it's the home owner or a professional contractor. Proper attire should include work overalls or pants, a long-sleeved shirt, and a head covering such as a cap or hardhat. Depending on the conditions of the attic, the age of the structure itself and any health issues of the person entering the attic, wearing safety goggles and gloves to protect the eyes and hands may be needed as well as wearing a facial mask or respirator to safeguard against the inhalation of dust, any time there is a possibility of mold in the area and to protect from insulation particles.
Create Sturdy Pathways
Setting up durable walking paths can make it easier to reach different areas of the attic safely. Decide where you would like your walkways first, then lay out boards to form at least a one-foot wide path. As you work, use nails or screws to secure the boards to the floor joists so they won't slip or wobble when walked on.
Minimize Electrical Hazards
You can help avert accidental shocks and electrocution by identifying and having attic electrical hazards fixed. Common issues that pose a danger include overloaded extension cords, frayed/damaged electrical wiring, unsecured wiring hidden underneath insulation at floor level, loose electrical connections and open junction boxes.
Illuminate the Space
Attics are often poorly lit, with perhaps just one or two single-bulb overhead lights in place. Improving visibility by having more lights added can make it safer to move around and work up in your attic. As an alternative, you can leave one or more portable LED work lights and extensions cords by the attic hatch so you have movable illumination when and when it's needed.

This guide for Winter Attic Safety provided by Jackson & Sons, your heating and air experts.

Handling Your Indoor Heating for Pets » « Things to Know About Furnace Safety