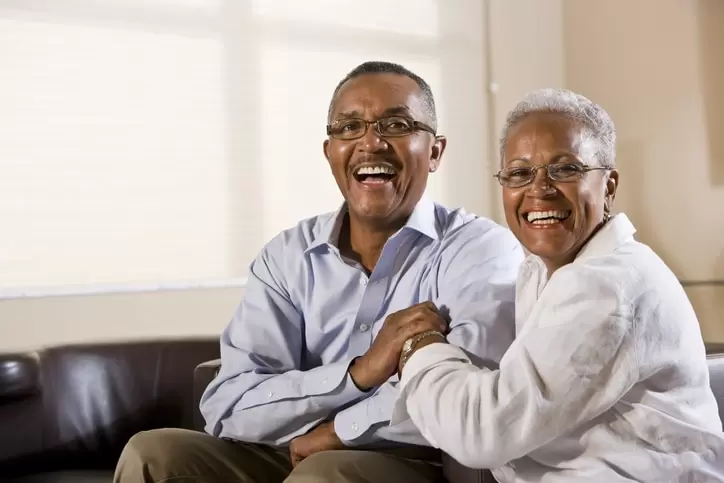 Home temperature is important to all. No one at any age enjoys an indoor environment that's chronically uncomfortable. However, controlling temperatures inside the house becomes even more relevant as years pass. That's why it's important to identify the most appropriate temperature for senior residents over the age of 65. Significant medical research has identified the effects of home temperatures on seniors, as well as the most preferable temperature range for that age group. Major conclusions from these studies include:
Persons in the senior age range experience a measurable reduction in strength of major muscle groups when exposed to a cold environment. This can occur after just 45 minutes in a room that is cooler than appropriate for their age.
The resultant loss of strength, agility, and balance due to exposure to low temperatures can make moving about more difficult and may increase the risk of falls that cause injury.
A colder indoor environment may also exacerbate respiratory conditions and complicate recovery from even simple common colds.
Some seniors may be less able to perceive that indoor temperatures are too chilly. Therefore, they are less likely to set the thermostat temperature higher and/or put on additional clothing to stay warmer.
Based on research, the following conclusions can be drawn about ideal indoor home temperature for seniors:
In all cases, indoor temperatures where seniors reside should be kept above 65 degrees.
The general range for senior safety and comfort extends from 65 degrees up to 78 degrees. Within that range, the ideal temperature for a specific individual is generally a matter of personal preference.
In addition to keeping indoor temperatures in the recommended range, weatherizing the house, including air sealing the structure to prevent chilly drafts and ensuring that attic insulation meets current standards, also helps to maintain indoor safety and comfort for seniors.
For all your heating and cooling needs, contact the professionals at Jackson & Sons.