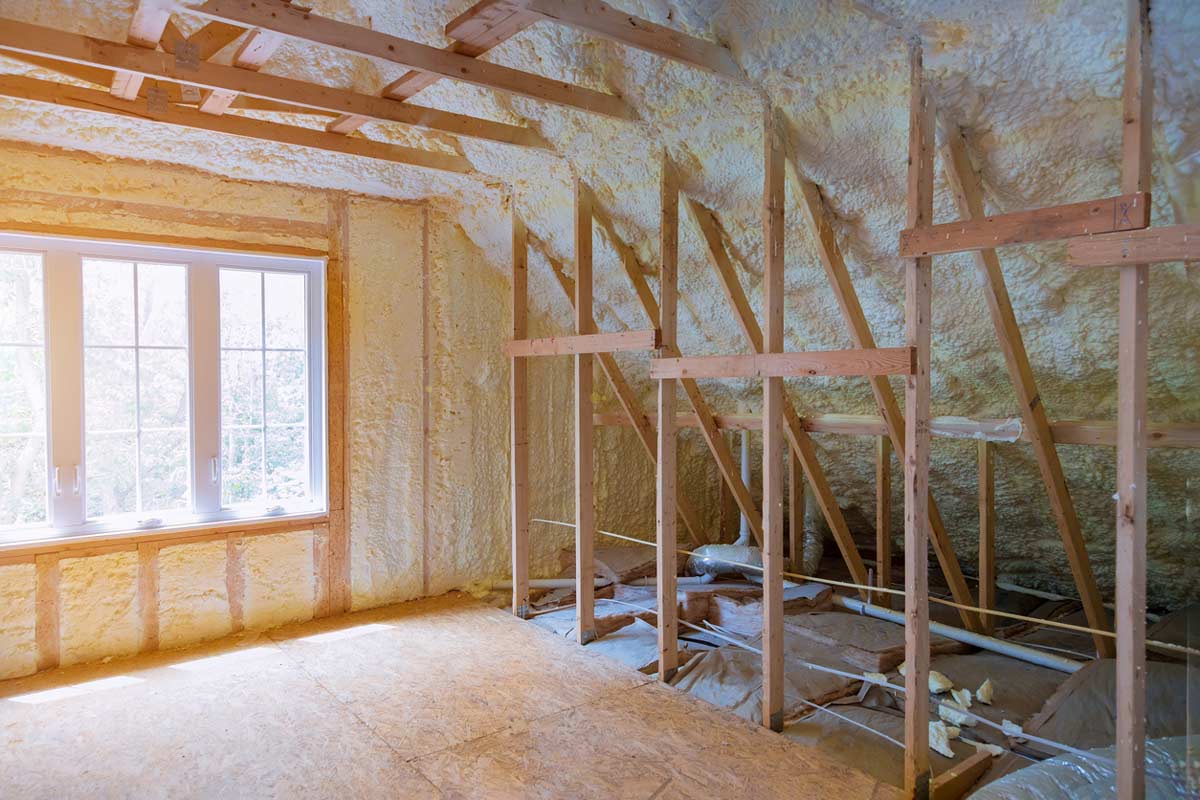 Proper attic ventilation is an all-season issue in many homes. Though the environment in the attic can affect the conditions in the rooms below in numerous ways, what's happening on the other side of the ceiling often doesn't get much attention. In fact, inadequate attic ventilation can be a factor in:
Reduced comfort in living spaces.
Higher summer cooling expenses.
Ice dams and roof rot in winter.
Shingle deterioration in all seasons.
Signs that your attic ventilation may be insufficient include:
Few visible attic vents. Examples of proper venting include: attic vent pipes protruding from the roof, a large ridge vent running the length of the roof peak, or louvered vents at the top of the gables on each end of the roof.
A hot ceiling in summer. An overheated attic radiates heat downward through the ceilings of living spaces. If a ceiling feels hot to the touch, the attic may require more ventilation.
Ice dams in winter. Insufficient ventilation often causes uneven snow melt on the roof. This may create ice dams near the gutters, causing pooling water to accumulate on the roof and leak into the attic.
Boosting Attic Ventilation
Increasing airflow is the most direct way to enhance ventilation, prevent temperature extremes, and keep attic temperatures more uniform. Methods to increase attic ventilation include:
Turbine vents. Installed near the peak of the roof, these familiar circular vents rotate in the wind and pull air out of the attic. Fresh air is then drawn into the attic through gable vents.
Powered vents. Instead of relying on wind power that may fluctuate substantially, powered roof vents that exhaust attic air are driven by electric motors. They may be actuated by a timer or by a sensor that detects high temperatures inside the attic space. Solar-powered units are also available.
Enhancing passive ventilation also supports attic airflow. Soffit vents installed under the eaves introduce fresh air to feed attic airflow. Ridge vents and gable vents typically allow rising hot air to escape from the attic.
This informative article brought to you by your HVAC professionals at Jackson & Sons.

When the Summer's First Heat Wave Hits, Will Your AC Be Ready? » « Keep AC Strain to a Minimum During the Hot Summer