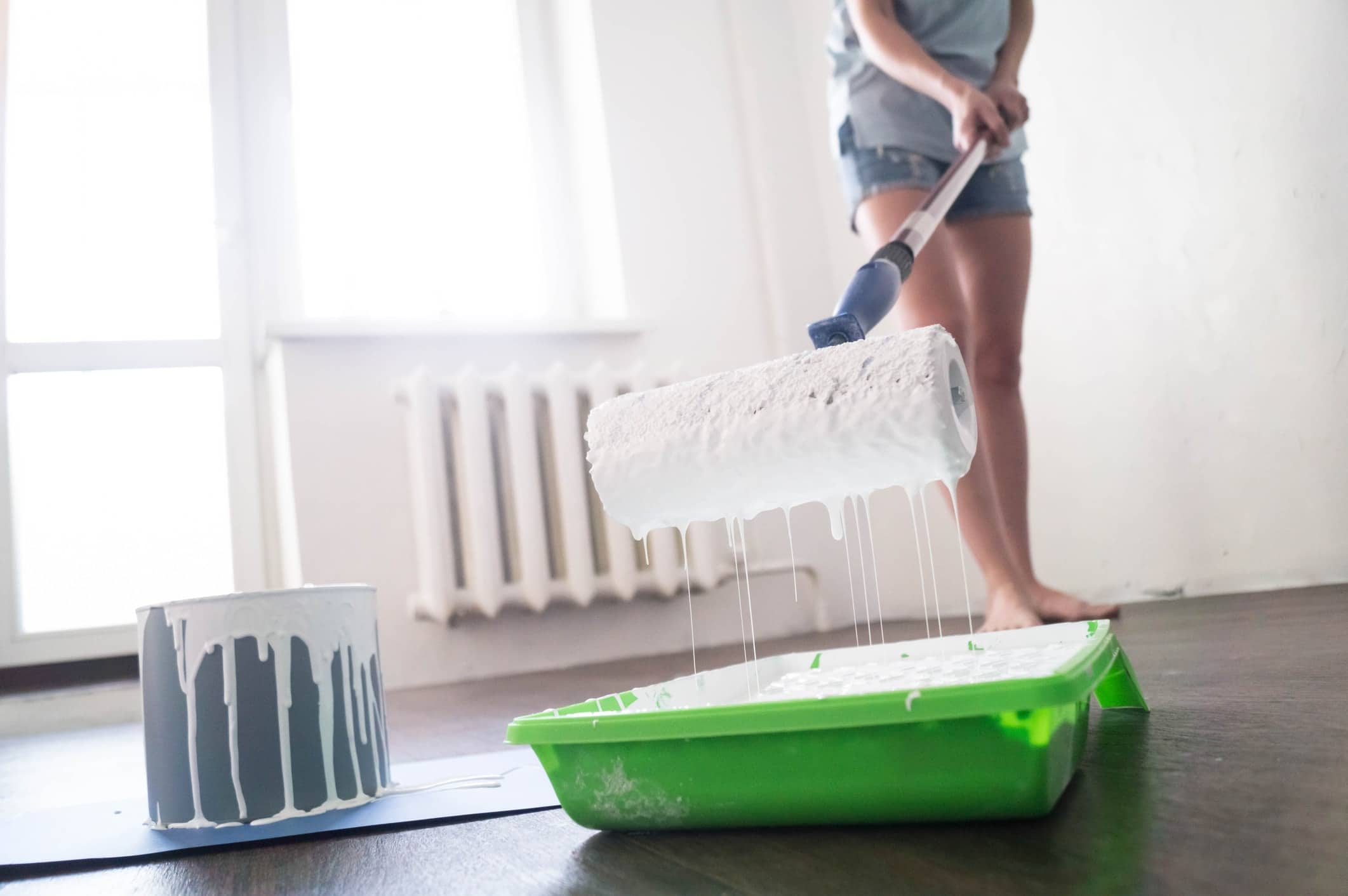 Painting is one of the easiest and most cost effective home renovations a homeowner can make. Unfortunately, it can also affect your indoor air quality, or IAQ. To eliminate IAQ concerns during painting, you should consider the following.
Choose the Right Paint
Not all indoor paints are created equally with regard to IAQ concerns. Water based, or latex, paints generally emit fewer harmful chemical vapors than oil based, or alkyd, paints. This can be particularly important with short-term exposure. Your paint supplier can help you choose the right paint for the best air quality.
Read All Safety Precautions
Don't assume that you remember all the precautions from your last project. Paint ingredients change over time as new and improved alternatives are discovered. These can modify safety concerns. Read the label thoroughly and pay specific attention to ventilation recommendations.
Minimize Exposure
If possible, plan your renovation when the home is mainly unoccupied. Remember, the paint emits the most fumes when drying. Use fans to help pull the air out of the room while drying. This should be done for several days after the project is completed to ensure all airborne chemicals are extracted from the home.
Clean-up
If you are using a latex paint, brushes can simply be cleaned with water and soap. Alkyd paints require special solvents for proper cleaning. Always use the recommended solvent and follow the guidelines carefully. Store any left over materials in a well-ventilated area and away from ignition sources such as furnaces or water heaters.
Lead
Lead paint was generally used in homes as late as 1978. If you own an older home, forego the DIY project and consult with a lead-safe certified renovator. Unless your home has been certified as lead-safe, you could unknowingly expose your family toxic levels of lead.

If you have concerns about your indoor air quality, contact Jackson and Sons of Eastern North Carolina for a consultation.

What Balanced Ventilation Means » « Know the Signs of Low Refrigerant