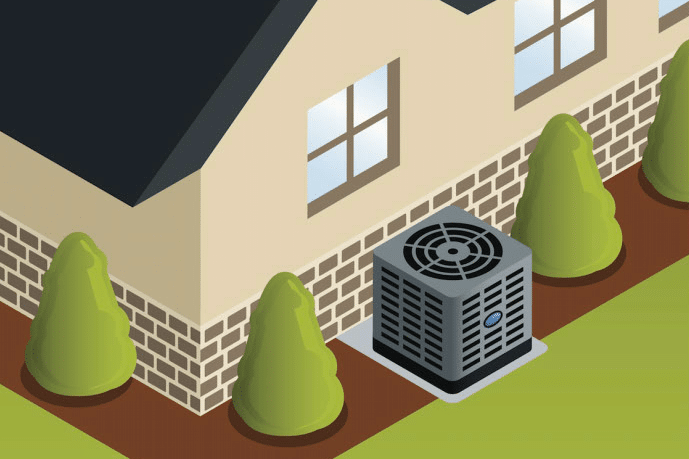 Your HVAC system is comprised of some of your home's most expensive and essential equipment, so it's important to understand how long it might last. A typical HVAC lifespan ranges from 10 to 20 years, and it's largely determined by the equipment type.
A gas furnace has an expected lifespan of 12 to 20 years. Most often, a furnace needs replacement when the heat exchanger becomes corroded or develops cracks.
A central air conditioner typically lasts for 12 to 15 years. Lifespans tend to be shorter here in Eastern North Carolina where A/Cs get more use and may be more prone to compressor failures or corroded condenser coils.
Mini-splits and heat pumps not only get a workout cooling, they provide heating too. With this year-round use, they have an expected lifespan of 10 to 20 years.
Additional Factors Affecting Typical HVAC Lifespan
Along with the type of equipment, there are other factors that can affect whether your HVAC components reach or exceed their full expected service life, including:
Equipment quality. Bargain equipment that's poorly built doesn't tend to last as long, plus it may have design or construction defects that cause a premature failure.
Sizing and installation. To perform reliably over its service life, your HVAC equipment must be accurately sized to match your home's characteristics, and installed properly to meet the manufacturer's specifications.
Consistent maintenance. Just like other mechanical equipment, your HVAC components will perform better and more reliably, and last longer too if they get regular maintenance and preventive care.
How to Maximize Your HVAC Equipment's Lifespan
Whether you're getting a new HVAC system installed or you want to maximize the service life of your existing equipment, here's how to avoid life-shortening issues:
Hire a knowledgeable HVAC pro for any new equipment purchase to ensure that a load calculation is performed for correct sizing, and industry best practices are followed during the installation.
Schedule semi-annual preventive maintenance to keep your equipment clean, tuned-up and in optional working condition.
For expert installations, repairs and maintenance tune ups that can help your equipment reach or exceed the typical HVAC lifespan, contact us at Jackson & Sons today.

Jackson & Sons, Inc.

Our goal is to help educate our customers in Eastern North Carolina (including Wayne, Johnston, Greene, Lenoir, Pitt and Duplin Counties) about energy and home comfort issues (specific to HVAC systems).

Credit/Copyright Attribution: "iStock"

Second-Story Heating Up: Fix Uneven Cooling » « Best Cooling Options for Sunrooms and Screen Rooms