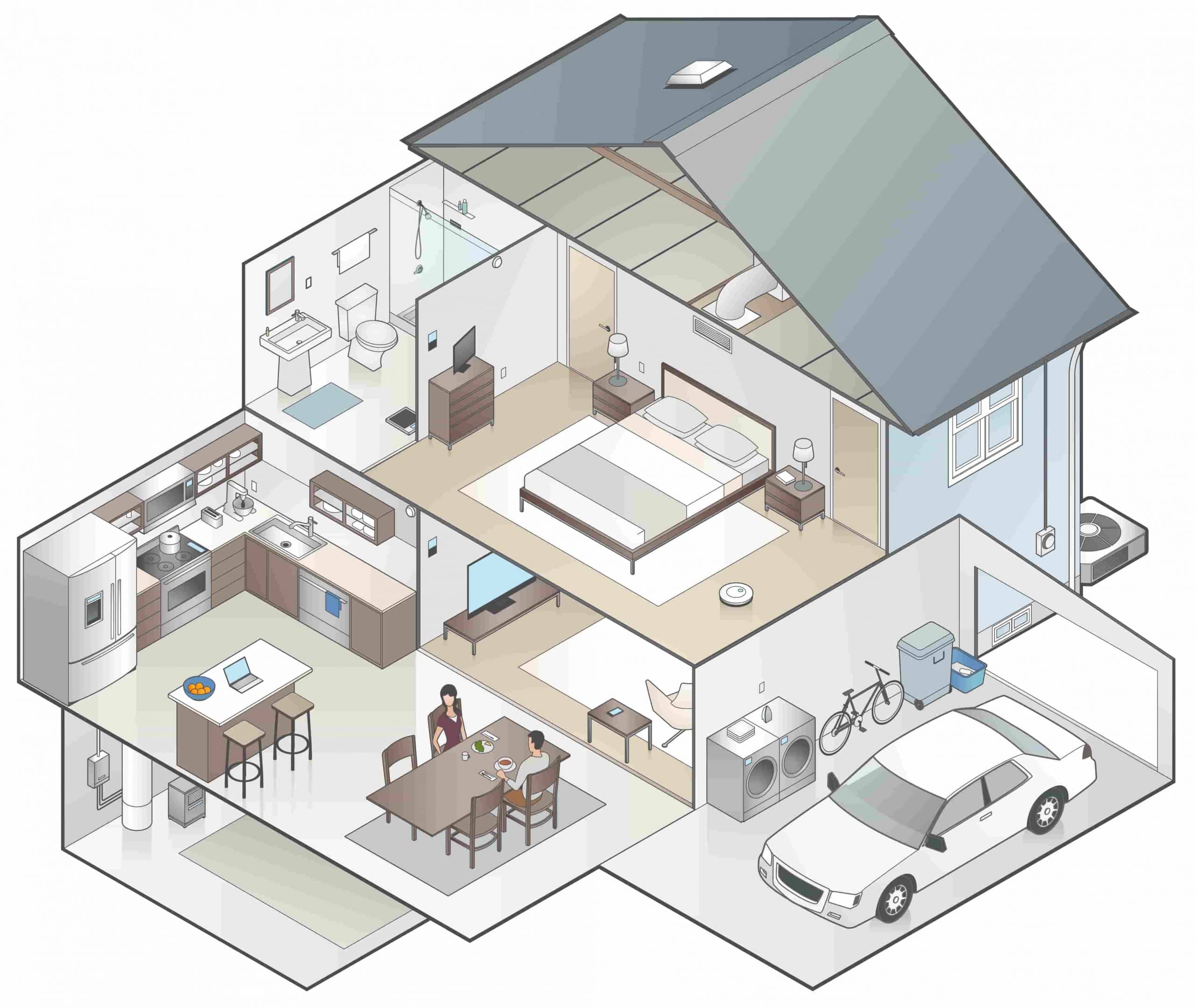 As climate change becomes an increasing concern, it's never been more important to design buildings for maximum energy efficiency. Here are some of the HVAC architecture styles to look for in a home.
Ductwork
One of the most important design elements for your heating and cooling system is the ductwork. For structures with no ductwork that were built years ago before central air became a given normally rely on window units as the source of cooling. This is a very inefficient way to provide comfort. Installing ductwork after the structure is built is possible, and well worth the cost.
Well-designed ductwork boosts your home's energy efficiency significantly. That's why you should always look for a well designed duct system. For multistory homes, make sure the ductwork is able to send air effectively to every floor without losing energy.
Other Design Features
Ceilings are also important in HVAC architecture styles. Heat rises, so air from your furnace fills the top of the room first. High ceilings take longer to produce enough air to reach you in the room. In the meantime, your system continues running, wasting energy.

Look at window placement as well. Large, south-facing windows provide natural heating in winter by maximizing the amount of sunlight coming in. Of course, you'll also need to offset that extra heat in summer or you'll pay extra in cooling bills. A deciduous tree near the window can be helpful in that regard. It provides shade in the summer and sheds its leaves in winter to let in the sunlight.

Focusing on energy efficiency in home design doesn't have to mean sacrificing aesthetics. The best architects find creative ways to incorporate elements of efficiency into a design that still looks stylish.

For all your heating and cooling needs, contact us at Jackson & Sons. We keep Eastern North Carolina homes and businesses comfortable all year long.

Which Industries Have the Most Pressing HVAC Issues? » « How Do You Know Which HVAC Upgrades to Get? Ask the Pros.