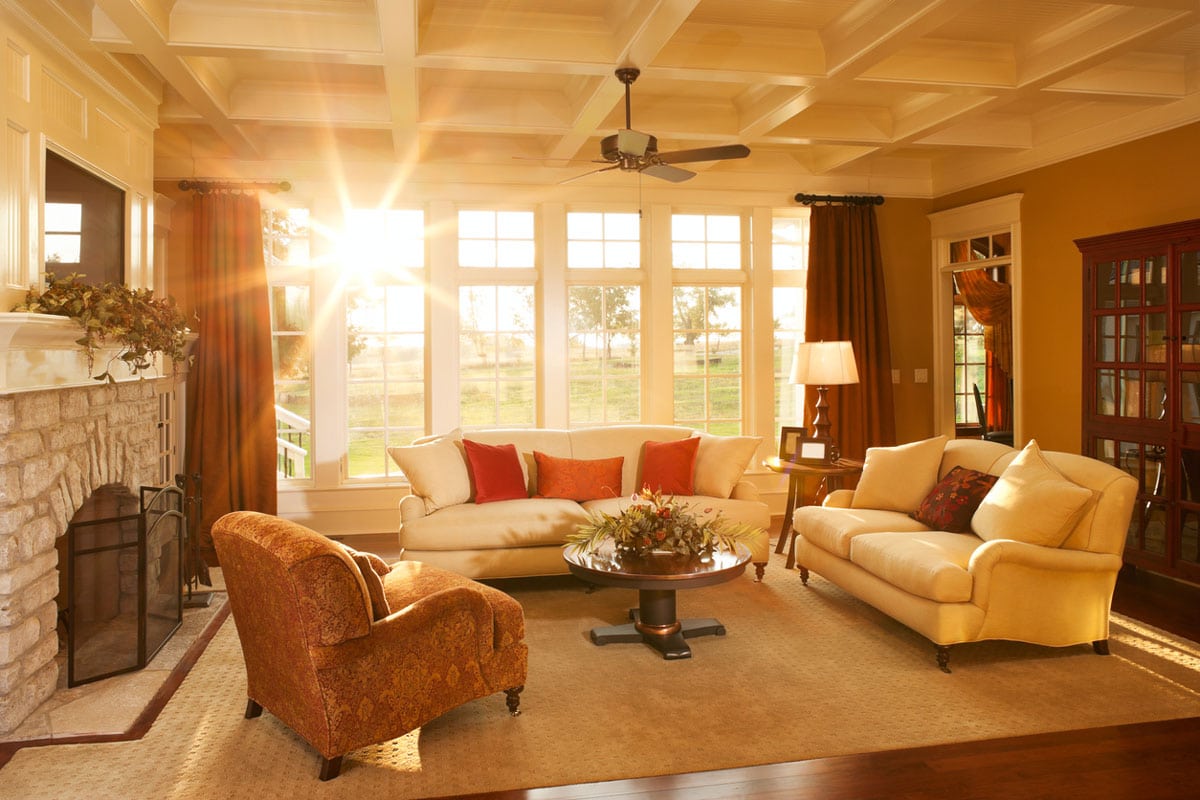 Does your AC strain to keep the house comfortable during the summer? An air conditioner that's struggling to maintain your desired thermostat settings is probably costing more to operate while also putting excess wear and tear on your HVAC unit. It may also not be generating enough cool air to maintain a comfortable indoor environment.
An air conditioner with BTU capacity that's properly sized for the requirements of the house and installed by qualified HVAC professionals should reliably provide adequate cooling in typical summer conditions without excess strain on system components. If it's not working that way, here are some steps to consider:
Get professional maintenance. Make sure your air conditioner receives annual preventive maintenance by a qualified professional HVAC technician. This ensures that all components in the AC system are operating up to the manufacturer's specifications for cooling performance and efficiency.
Ask about the filter. A dirty system air filter gradually strangles airflow throughout the house, causing the unit to run longer cooling cycles to meet thermostat settings — i.e., AC strain. Consult your HVAC contractor about the proper intervals for filter replacement, as well as the most efficient type of filter to install. Keep in mind that if you receive preventive maintenance tune ups your filter will be changed at that time as well.
Shut out the sun. Hot summer sun entering the house through windows is a major contributor to solar heat gain in the summer. This extra unwanted heat energy raises indoor temperatures substantially and causes the AC to run longer cycles to compensate. Close drapes and blinds during daylight hours. When possible, shift the use of appliances such as washers, dryers, and dishwashers to the nighttime hours.
Seal the ducts. As years pass, air leakage from HVAC ductwork often occurs. Leaks due to loose duct joints and deterioration allow cooled air to escape into parts of the house like the attic, crawl space, and inside wall cavities. Making up for that loss causes your air conditioner to work harder and longer, boosting monthly cooling bills. To restore efficient operation and reduce AC strain, contact a qualified HVAC contractor to inspect ducts and test for leakage.
For more advice about keeping AC strain to a minimum this summer, contact the cooling pros at Jackson & Sons.

How Much Ventilation Do You Need in Your Attic? » « During the Summer, Don't Let Mold in HVAC Set You Back