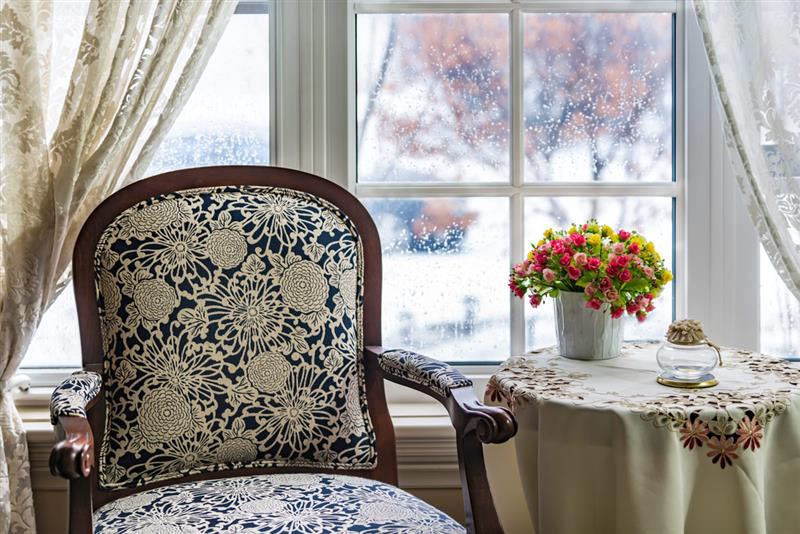 Temperature balance inside a home is a matter of controlling both heat loss and heat gain. Per the laws of thermodynamics, heat energy naturally moves from a warm zone into a cooler zone. Unfortunately, that's often the wrong direction when it comes to maintaining indoor comfort and energy efficiency.
During winter, heat flows out of the house into the colder outdoor environment. Indoor living spaces get chilly and the furnace runs longer to compensate. During the summer, conversely, heat seeps into the cooler house and indoor temperatures rise, prompting lower thermostat settings and longer AC cycles. In both cases, monthly energy costs increase.
Maintaining temperature balance inside a home often seems like a moving target. However, certain factors are very controllable and help support equilibrium between heat loss and heat gain.
Evaluate attic insulation.
Because heat rises upward out of the house in the winter and radiates downward through the roof during the summer, attic insulation matters in all seasons. A qualified HVAC contractor can inspect the attic insulation to ensure the type and amount meets current Department of Energy standards for adequate temperature balance.
Seal air leaks.
Air leaks convey heat into and out of the house, depending on the season, disrupting temperature balance. Seal structural cracks and gaps with caulking or expandable spray foam. Weatherstripping around doors and windows should be replaced at intervals to prevent unwanted heat loss and gain.
Schedule regular professional maintenance.
The furnace and air conditioner should receive preventative maintenance by a qualified HVAC service technician. This ensures maximum heating/cooling performance, efficiency, and reliability, as well as supporting optimum temperature balance.
Check temperature settings.
The Department of Energy recommends winter thermostat settings of between 68 and 72 degrees during waking hours to maintain temperature balance and minimize heat loss. When occupants are sleeping, 58 degrees is preferable. Summer temperature settings should average 78 degrees while the house is occupied. When nobody's home, choose a higher setting or even shut the AC off entirely.

For more about maintaining effective, efficient temperature balance in your home, contact the professionals at Jackson & Sons.

Are HVAC Add-Ons Advised for Your Home System? » « Don't Ignore Fireplace Safety This Winter