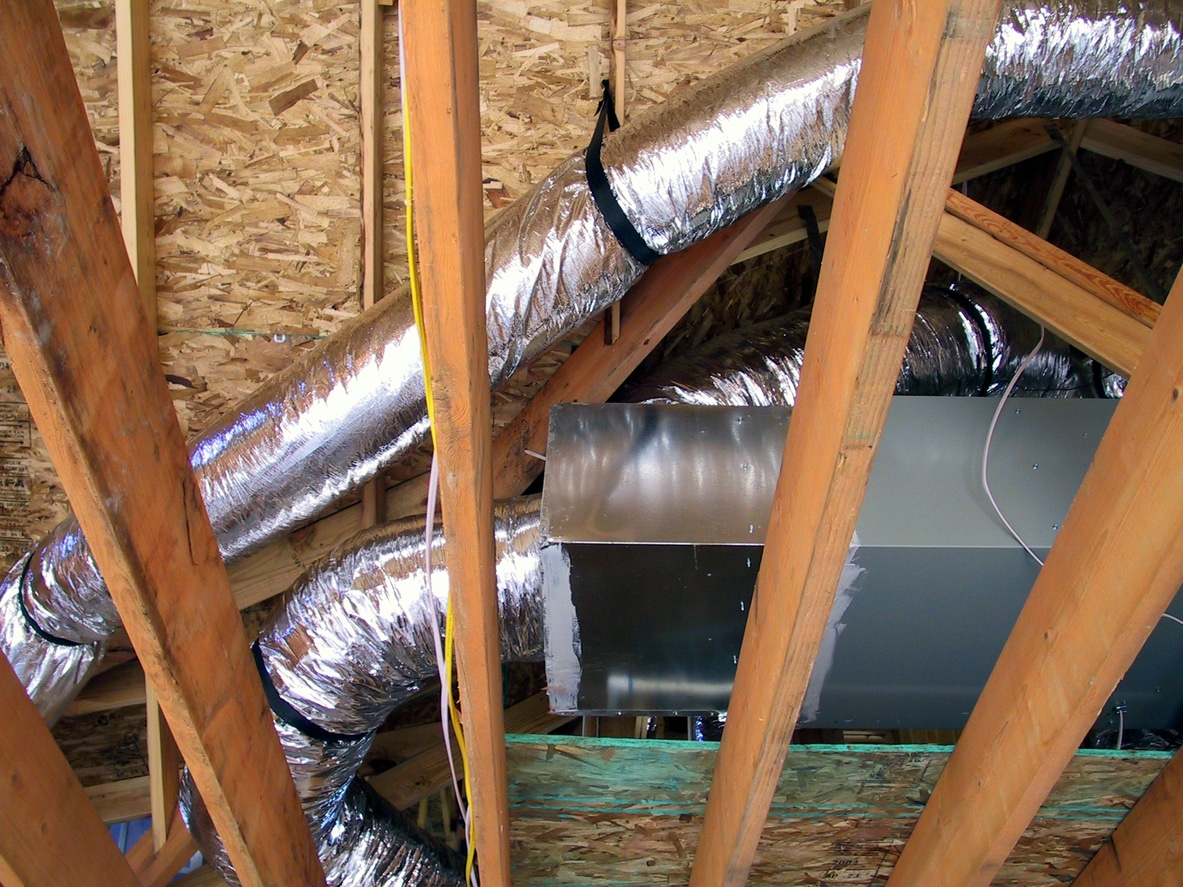 Proper static pressure in HVAC systems is a matter of not too much and not too little. The term refers to the air pressure inside ductwork that distributes cooled and heated air throughout the house. Ductwork is designed and sized to maintain a specific, calculated static pressure. Low static pressure in HVAC systems is rare and mostly triggers minor issues. However, high static pressure presents real problems relating to imbalanced airflow, reduced energy efficiency, and even damage to certain vital components.
Signs of High Static Pressure
Noisy ducts. The sound of air moving through your HVAC system should be subtle. However, high static pressure frequently creates a very conspicuous whooshing noise in HVAC ductwork. Rattling and other unusual sounds emanating from vents in rooms is also common.
Cold spots and hot spots. If certain areas of the home seem to always get too much cooling or heating while other parts of your home never get enough, this may be the result of high static pressure that disrupts balanced distribution of conditioned air.
Early component failure. The compressor is typically the most expensive component in a central air conditioner. The most common cause of premature compressor failure is persistent high static pressure in ductwork. The system blower fan is also susceptible to failure due to excess pressure.
How High Static Pressure Happens
An HVAC air filter that is too thick and/or dense restricts system airflow excessively, producing high static pressure. Filters with a MERV (Minimum Efficiency Reporting Value) rating of 8 to 10 provide the best combination of efficient air filtration without obstructing airflow excessively and causing high static pressure.

Many causes of excess static pressure can also be traced to ductwork issues. Collapsing ducts, sagging ducts, improper ductwork design and sizing — as well as mistakes occurring during installation of the ducts — may all elevate static pressure.

For more about the causes and cures of high static pressure in HVAC systems, contact the professionals at Jackson & Sons.

How You Can Get Rid of Hot and Cold Spots in Your Home » « Know the HVAC Stats That Every Homeowner Should Know