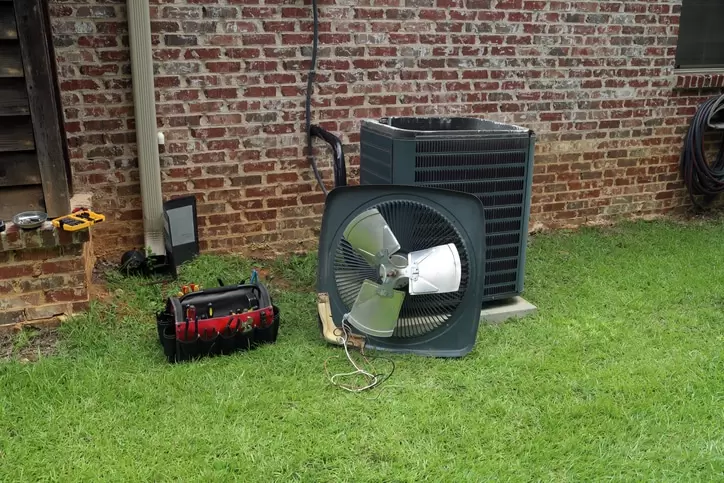 Mold in your home is much more than an unsightly nuisance. Mold can also be a toxic substance for many people with respiratory ailments, such as COPD, asthma, or allergies. When you see mold growing on bathroom tiles, you may use a spray cleaner with bleach to remove the mold. However, what if you see or smell mold in HVAC equipment? Would you know what to do? Read on to find out.
The Dangers of Mold in HVAC Equipment
Mold is an important fungi that breaks down plant and animal matter in the environment. The only thing that mold needs to grow is a food source, a water source, and temperatures between 32 and 120 degrees. Exposure to mold can cause health problems for many people, and for most other people, it's just unpleasant to see and smell.
If mold develops inside your HVAC system, you have a mold problem that substantially reduces indoor air quality, and the mold problem can spread throughout the home via the air ducts.
Remediating Mold in HVAC Systems
The typical forced-air HVAC system consists of a cooling unit, a heating unit, a ventilator, and air ducts. Mold is most commonly found inside air ducts, on air filters, on the evaporator coil and fins, inside the condensate pan, and inside the drain line.
Mold in HVAC equipment is a job for your HVAC technician. It's a matter of safety, using the right tools, having experience, and not accidentally damaging or breaking anything.
Evaporator. The evaporator coil and fins need to be deep-cleaned. This is a difficult job that is only to be handled by your technician. Once the cleaning is done, a mold inhibitor is applied to the coil and fins.
Ductwork. The best solution is to replace ductwork that has mold infestation.
Condensate pan and line. Must be thoroughly cleaned and sanitized.
Filter. Replace any filters that contain mold.
If you have mold in HVAC equipment in your Eastern North Carolina home, contact the HVAC pros at Jackson & Sonsright away.