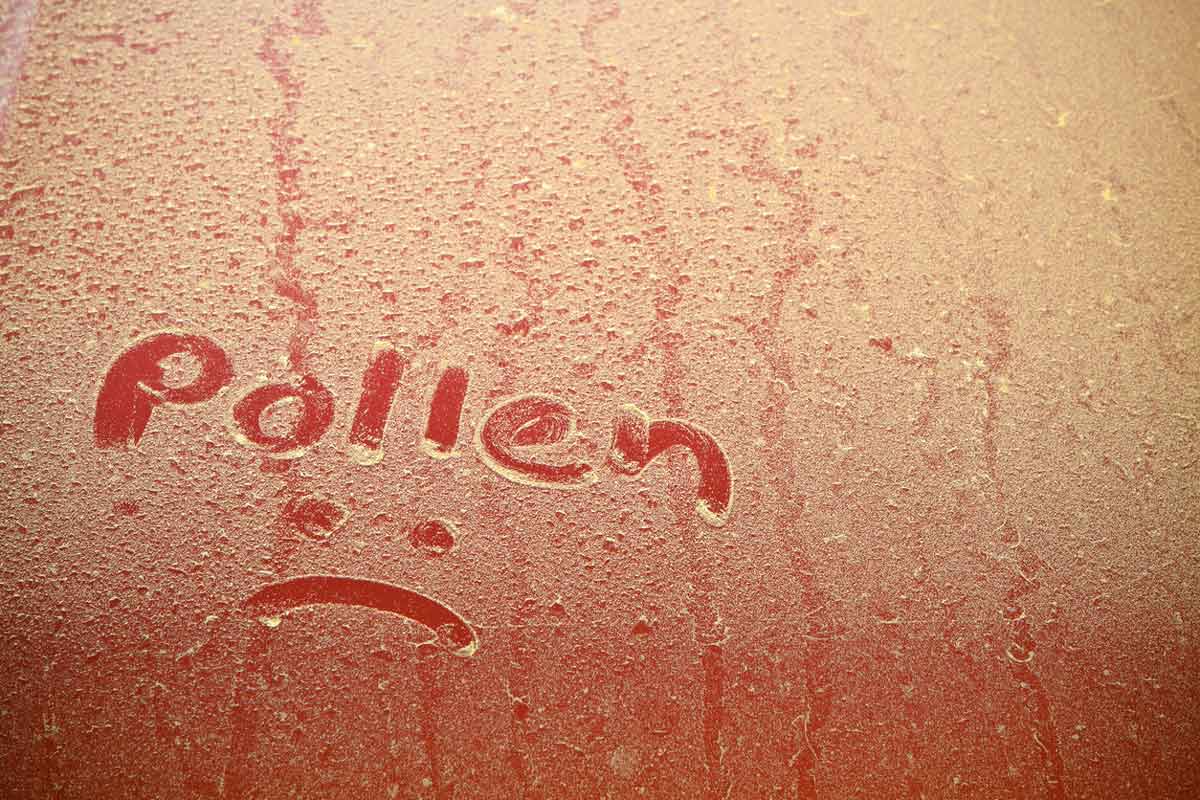 Common indoor air pollutants can cause health problems and can even damage or contaminate personal belongings, your home, and HVAC systems. Some indoor air pollutants are more prevalent depending on the season, such as carbon monoxide (CO) and nitrogen dioxide (NO2) during the winter. What follows is a list of indoor air-pollution examples that occur during spring and tips for how to mitigate the dangers.
Indoor Air Pollution Examples: Pollen
If you suffer from springtime seasonal allergies, some of the first indoor air pollution examples that may come to mind are pollens. There are some preventive measures you can take to reduce the amount of pollen in your home.
Do not wear your shoes in your home, remove when entering.
Limit outdoor activities.
Keep windows closed.
Bathe before going to bed.
Wash bedding 1-2 times a week.
Bathe indoor/outdoor pets more frequently.
Indoor Air Pollution Examples: Mold
Mold and mildew are a problem in many Eastern North Carolina homes. Inhaling or touching mold or mold spores can trigger allergy like symptoms. Some of these symptoms include a runny nose, sneezing, headaches, and a sore throat. People at higher risk of complications associated with mold exposure are allergy sufferers and people with asthma and/or COPD.
With humidity levels on the rise during the spring season, indoor moisture plays a big role in mold growth. It's important to ventilate areas in your home that are susceptible to high moisture levels, such as bathrooms. Also, make sure your HVAC system is serviced every six months to remove and prevent mold that may be growing on equipment. Your HVAC professional has system enhancements available to aid if moisture and mold is an issue.
Indoor Air Pollution Examples: Pesticides
With the arrival of spring comes the arrival of unwanted pests. Yuck! Pesticides are common weapons used to prevent harm from insects, rodents, weeds, and mildew to people, pets, and gardens.

While the purpose of pesticides is to protect you, they can also contain harmful chemicals. It's important to use pesticides correctly. Take special precautions around those with health issues, children and pets. The correct disposal of pesticides is important, too, as it helps protect the environment.

To learn more about indoor air solutions, contact Jackson & Sons.

What Can Spring Do to Your Commercial Energy Costs? » « Now That Spring Is Coming, Learn These HVAC Tips