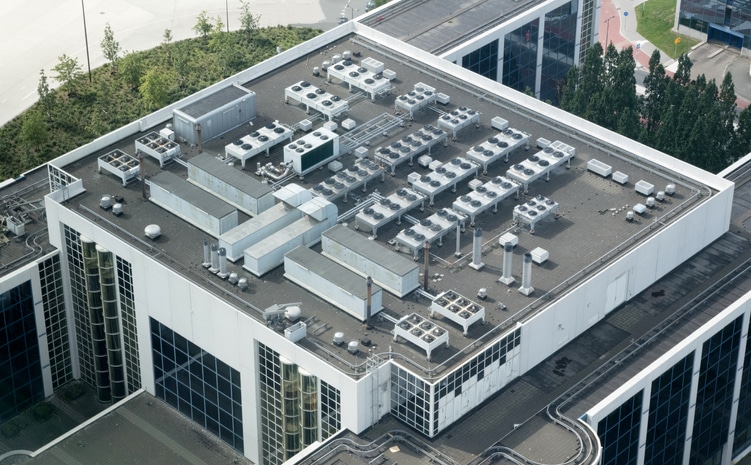 Commercial HVAC trends are more important than ever as growth continues to expand steadily. Market analysts predict that the industry's present compound annual growth rate of 6% will continue in the coming years. The spectrum of new commercial HVAC trends are among the many factors driving this healthy demand. Here are a few examples of how commercial HVAC trends and advancements in heating/cooling science are moving the industry into the future.
Lower Costs/Greener Technology
Energy costs are a major factor in commercial HVAC operations. Increasingly, advanced heating and cooling components are part of a comprehensive solution. The integration of technology into the commercial market that reduces the costs of energy consumption — and also supports a cleaner, healthier environment — is a win/win scenario for everyone. Examples include:
Geothermal heating and cooling that harvests free latent heat from the earth
Solar panels that convert sunlight to electricity without emissions or pollutants
More efficient commercial heating and cooling units that significantly reduce electricity consumption
Smarter Systems
HVAC components are increasingly intelligent and accessible. Functions that think for themselves include:
In-depth monitoring and control of smart HVAC systems in a facility help track energy efficiency, automatically adjust scheduled indoor conditions like temperature and humidity, and alert proper personnel about problems like power failures.
Preventive technology detects malfunctions and irregularities before they become major problems. Smart HVAC systems are able to initiate regular diagnostic checks to catch and identify incipient issues. Rapid commercial service, meanwhile, keeps components fully functional and avoids downtime.
Precision Temperature Control
Where certain commercial facilities require extremely precise temperatures with no margin for error, today, specialized HVAC components and systems can deliver that accuracy. These systems also support technology that automates control to the highest standard, with 24/7 remote monitoring and continuous reports on system status.

For more information about present and future advances in commercial HVAC trends, talk to the heating and cooling professionals at Jackson & Sons.

Do You Know the Best Thermostat Placement for Your Home? » « How Can You Know the Right HVAC Size for Your Home?