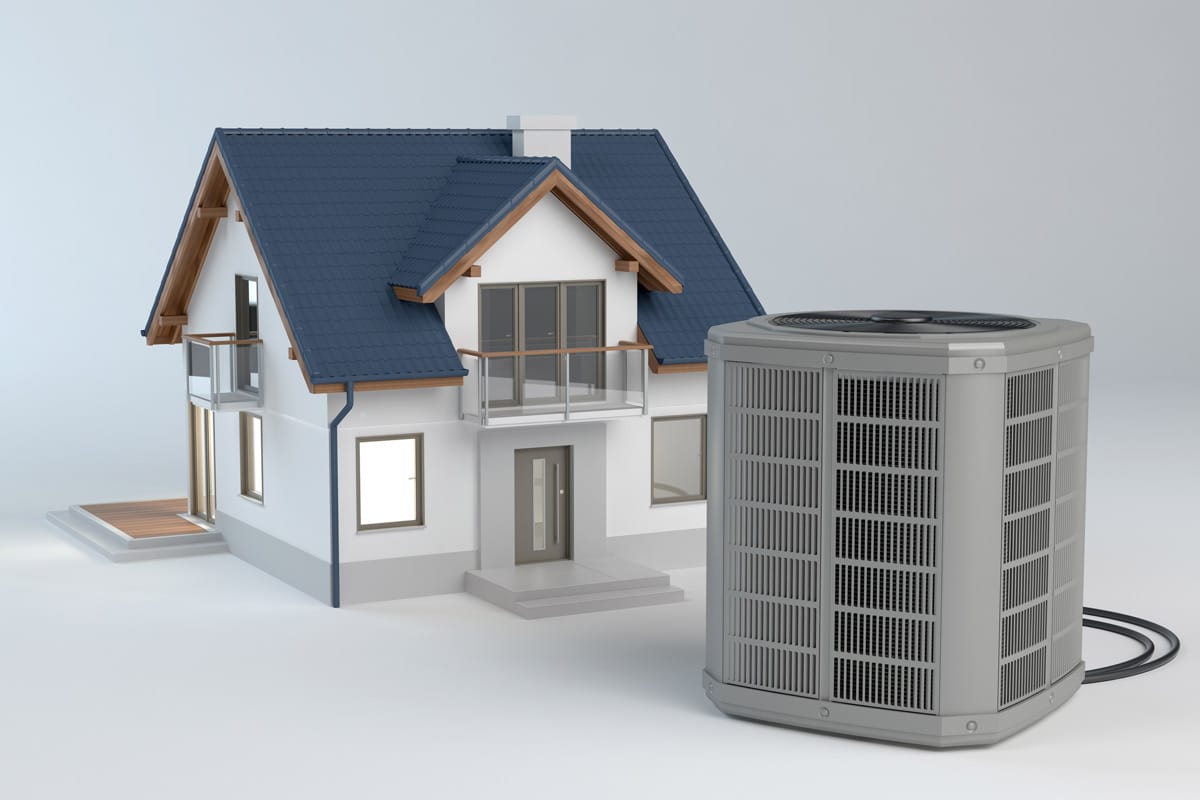 HVAC zoning creates multiple individual temperature zones inside the same house without adding an additional air conditioner or furnace. A traditional single-zone approach cools or heats all rooms of the house equally at all times — whether or not every room requires cooling or heating.
HVAC zoning divides home ductwork into two or more separate airflow systems that are controlled by independent thermostats that are connected to a central controller. The system maintains separate temperatures in designated zones of the house to fit the particular time of day and/or occupancy level. Here's how HVAC zoning works in a basic two-zone system:
When a thermostat in Zone 1 signals for cooling or heat, the controller activates the AC or furnace and opens electric dampers installed inside ductwork to direct conditioned airflow to Zone 1 only.
When the desired thermostat setting in Zone 1 is reached, the controller turns off the unit. If the thermostat in Zone 2 subsequently signals for cooling or heating, the AC or furnace is activated and dampers leading to Zone 2 are opened while Zone 1 dampers are closed. Entirely different temperature zones are thus maintained under one roof by a single HVAC system.
Benefits of HVAC zoning include:
Different temperatures for different folks.
Some people prefer cooler room temperatures while others like warmer areas — often at the same time. A zoning system allows you to customize different temperatures to different zones.
Lower operating costs.
A zoning system avoids wasting energy by keeping only specified areas cooled or heated as needed. The Department of Energy states that converting a conventional HVAC system into two or more independent zones can reduce monthly operating costs up to an average of 30%.
Reduced wear and tear.
An air conditioner or furnace in a zoned system actually runs fewer daily operating hours than a similar unit connected to a conventional single-zone system. This reduces wear and tear on critical components like the AC compressor and extends the service life of the unit.

For more about the benefits of HVAC zoning, contact the professionals at Jackson & Sons.

External HVAC Threats Are Out There — Don't Ignore Them » « Don't Let Your Accessory Structure Get Too Hot or Too Cold