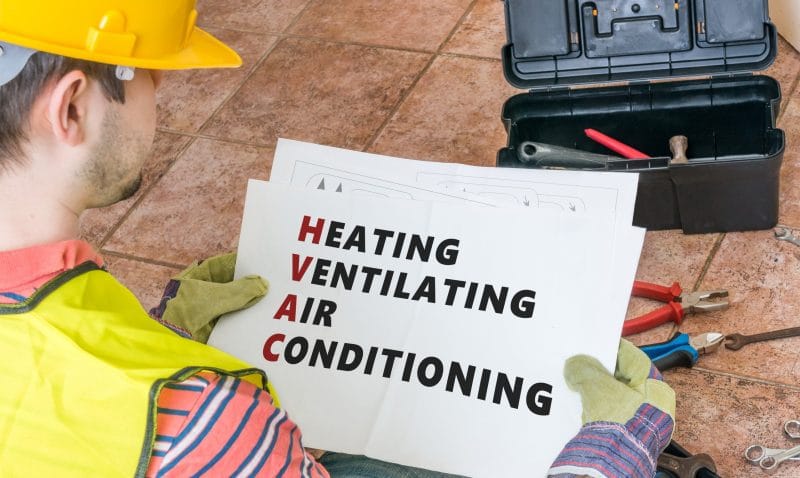 Quite a few HVAC terms have made their way into the vocabulary of homeowners. HVAC stands for heating, ventilation and air conditioning and while each component has a separate function, they all work together in typical home heating and cooling systems. Air conditioning (A/C) is a dynamic part of many HVAC systems, especially in warm, humid climates like ours.
Air Conditioners that Qualify
A/C isn't considered a part of an HVAC system when the cooling units are window, wall, or portable units. While these types of air conditioners deliver cooled air and are sometimes more than adequate, they have limits on their cooling capacity. These units cool small areas and it takes them longer to remove the heat and excess humidity from even a small room compared to a central HVAC system.
For every rule, there's an exception, and ductless mini split air conditioners and heat pumps are just that. They are considered part of a home's HVAC system by the industry. Appraisers, lenders and real estate agents also treat ductless systems as bona fide heating and cooling equipment. These systems are often found in a bonus room, shop or sunroom.
HVAC and Ventilation
Often overlooked, but just as important in the scope of HVAC terms, are the provisions made for ventilation. Adequate ventilation is part of building codes and normally includes the windows, kitchen and bathroom exhaust fans. More building codes across the country are requiring upgraded ventilation as part of HVAC systems that are installed in airtight homes.

ERVs (energy recovery ventilators) provide energy efficient, balanced ventilation by removing as much stale indoor air as they pull in fresh. They use heat exchanger technology to remove the energy from the outgoing air and put it into the incoming air. An ERV also removes humidity from the fresh air, which helps indoor air quality and home comfort in this humid region.

To ensure your HVAC system will provide effective home comfort this season, contact Jackson & Sons. HVAC experts with 44 years in the business of keeping Eastern North Carolina homes and businesses comfortable.

Jackson & Sons, Inc.

Our goal is to help educate our customers in Eastern North Carolina (including Wayne, Johnston, Greene, Lenoir, Pitt and Duplin Counties) about energy and home comfort issues (specific to HVAC systems).

Credit/Copyright Attribution: "iStock_vchal"

Maintaining Your HVAC in a Home with Pets » « Go Green: Planting Trees Can Lead to HVAC Savings