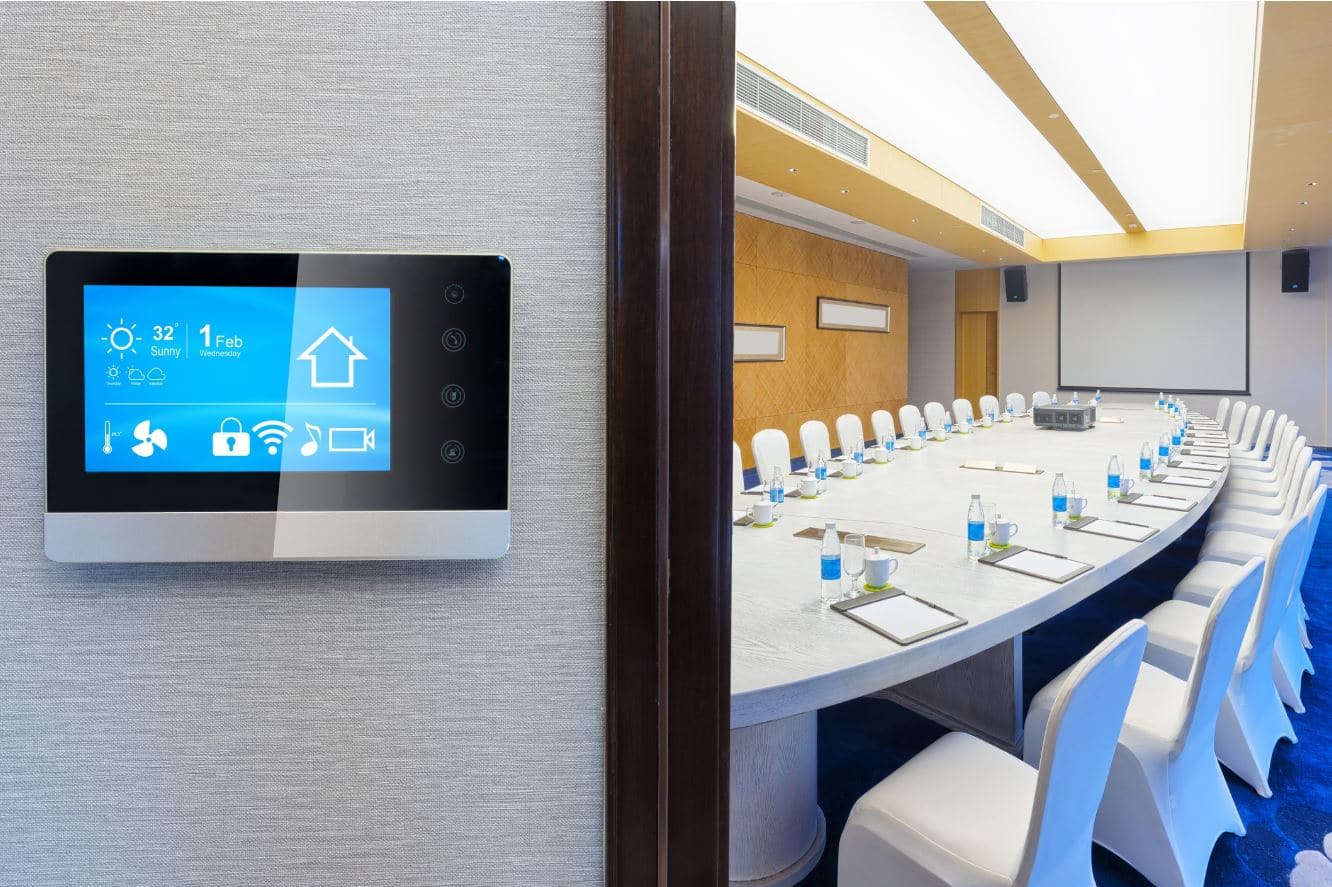 With the changing of seasons often meaning various temperatures changes, setting the appropriate office temperature for tenants and customers can be tricky.
So, what are the optimal thermostat settings for an office or other place of business?
Temperature and Productivity
Beyond the comfort of employees, temperature directly impacts productivity in the workplace. When temperatures are too hot or too cold, they can be distracting to employees, which makes them less focused on the tasks at hand.
If temperatures are considered too hot or too cold by employees in an office, they are also more likely to bring their own devices to keep them comfortable – like space heaters or fans – which can overload outlets and lead to power shortages.
These are just a few reasons office temperatures are important for mangers and building owners to regulate. So, what is the optimal temperature for most office workers?
Optimal Temperature Range
The Occupational Safety and Health Act recommends a range of 68 to 76 degrees F and humidity in the range of 20-60 percent in an office setting. You can adjust these temperatures for the season: 68-70 degrees in winter, and 72-74 degrees in summer.

To ensure your building's HVAC system is running properly and keeping occupants comfortable year-round, contact Jackson and Sons of Eastern North Carolina to schedule a planned maintenance tune up.

How Your Roof and Skylights May Affect Energy Efficiency » « Ways to Know if Your Air Purifier is Broken