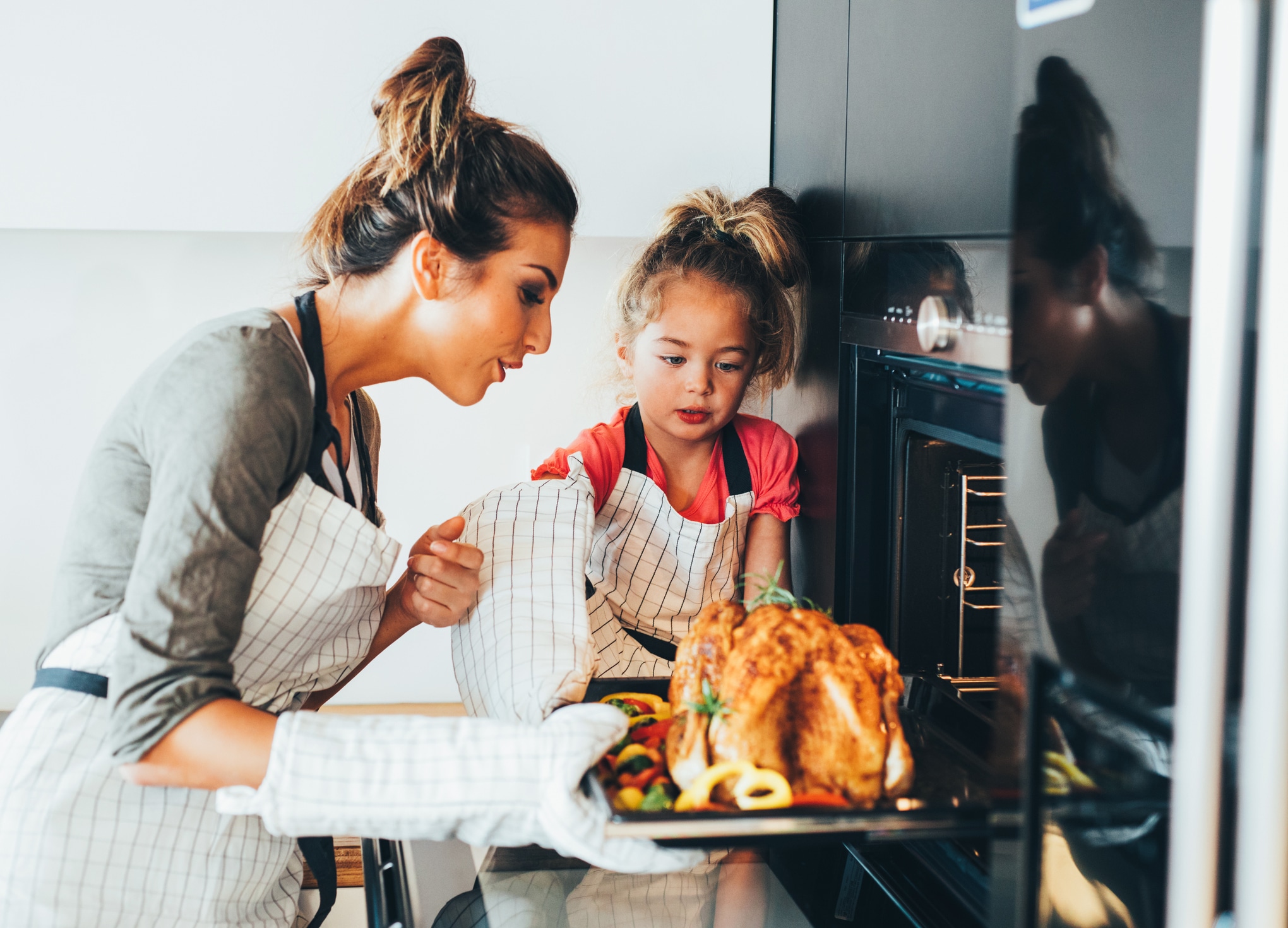 All the cooking involved in preparing a delicious Thanksgiving feast can make your home uncomfortably hot and humid. Take a proactive approach by implementing the following strategies to ensure good kitchen ventilation to keep guests comfortable during your Thanksgiving meal.
Run Your Kitchen Exhaust Fan
Cooking a turkey, side dishes, and desserts with your cooktop and oven can send a considerable amount of grease and humidity into the air in your kitchen. To expel the fumes and excess moisture straight outside, be sure to operate your kitchen exhaust fan when you're cooking. A running fan can also help get rid of built up heat as well, so your kitchen and nearby areas, like your dining room, don't get too uncomfortable.
Vent the Kitchen Naturally
Heat always moves toward a space that's cooler, so if the temperature is lower outdoors than inside the house, open a few windows to create cross ventilation. Doing so can allow the excess heat and humidity from cooking to escape, and let fresher air in to replace it.
Run the Air Conditioner
If the house still feels too warm and sticky and your guests are due to arrive soon, run the cooling system. Before you switch it on, make sure to shut any open windows and open HVAC registers and doors to infrequently-used rooms to avoid airflow restrictions.
Turn on Some Ceiling Fans
If the day isn't warm enough to justify running your A/C, or you want plenty of air movement to ensure comfort, run the ceiling fans in areas where your guests will gather, like the living, family and dining rooms.
Take Meal Prep Outdoors
If you'd rather not deal with indoor ventilation issues that may make your guests feel uncomfortable, move your meal preparation outdoors and use your grill and a fryer to prepare your Thanksgiving turkey and all the accompaniments.

If you're seeking effective solutions to kitchen ventilation concerns that may affect comfort in your Eastern North Carolina home this Thanksgiving, contact us today at Jackson & Sons.

Jackson & Sons, Inc.

Our goal is to help educate our customers in Eastern North Carolina (including Wayne, Johnston, Greene, Lenoir, and Duplin Counties) about energy and home comfort issues (specific to HVAC systems).

Don't Let Indoor Air Quality Suffer This Winter » « Humidity Levels Under Your Home