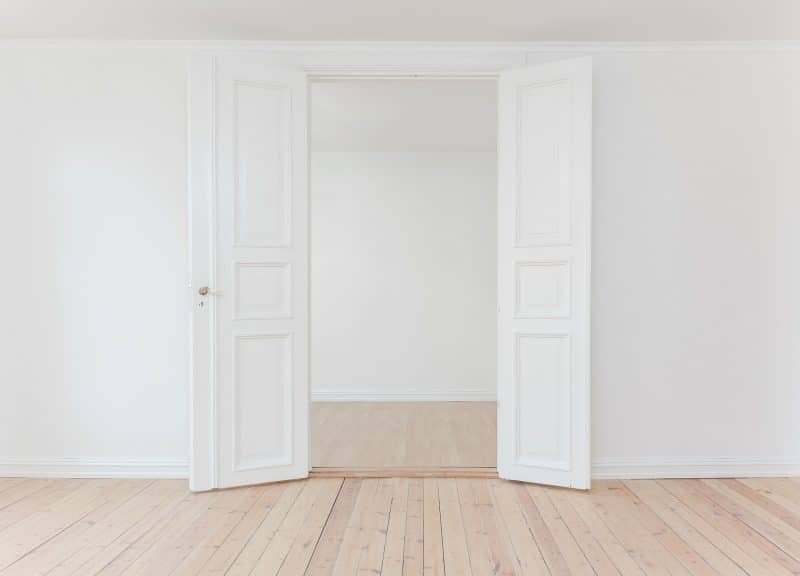 Many people think that by closing an interior door and shutting off the damper in a room they are not using, they can save money on utilities. That's not the way it works, however. In fact, shutting off interior doors can actually cause adverse conditions in your home, including raising your energy bill.
Maintaining Proper Air Pressure
Your HVAC system is designed to heat and cool the entire house by maintaining a constant temperature. When an interior door is closed, airflow is blocked, which places the room under pressure. The air in that room will not stay contained, but finds ways to escape through minute cracks in the wall, around door and window frames and even along baseboards. That's conditioned air that's leaking to the outdoors — air that will be replaced in equal amount by your HVAC, causing the cost of heating and cooling your home to rise significantly.
The replacement air will come through the chimney, furnace flue or water heater, and will create a steady draft in the home. As it is pulled inside it is unfiltered, which means it could include dirt, dust, humidity and carbon monoxide. These pollutants can damage the home, promote mold growth and harm the health of the home's occupants.
Correcting Unbalanced Air Pressure
If there were a return air vent in every room that has a supply vent, a pressure imbalance would likely not occur. But generally there are fewer return vents than supply vents in a home. Usually, the only solution for balancing pressure is to leave the door open slightly.

For more on how closing interior doors affects your HVAC system pressure, contact Jackson and Sons of eastern North Carolina.

Jackson & Sons, Inc.

Our goal is to help educate our customers in Eastern North Carolina (including Wayne, Johnston, Greene, Lenoir, Pitt and Duplin Counties) about energy and home comfort issues (specific to HVAC systems).

Credit/Copyright Attribution: "Pixabay_StockSnap"

Common Cooling Issues: Uneven Cooling in Your Home » « Pros and Cons of Registering HVAC Products