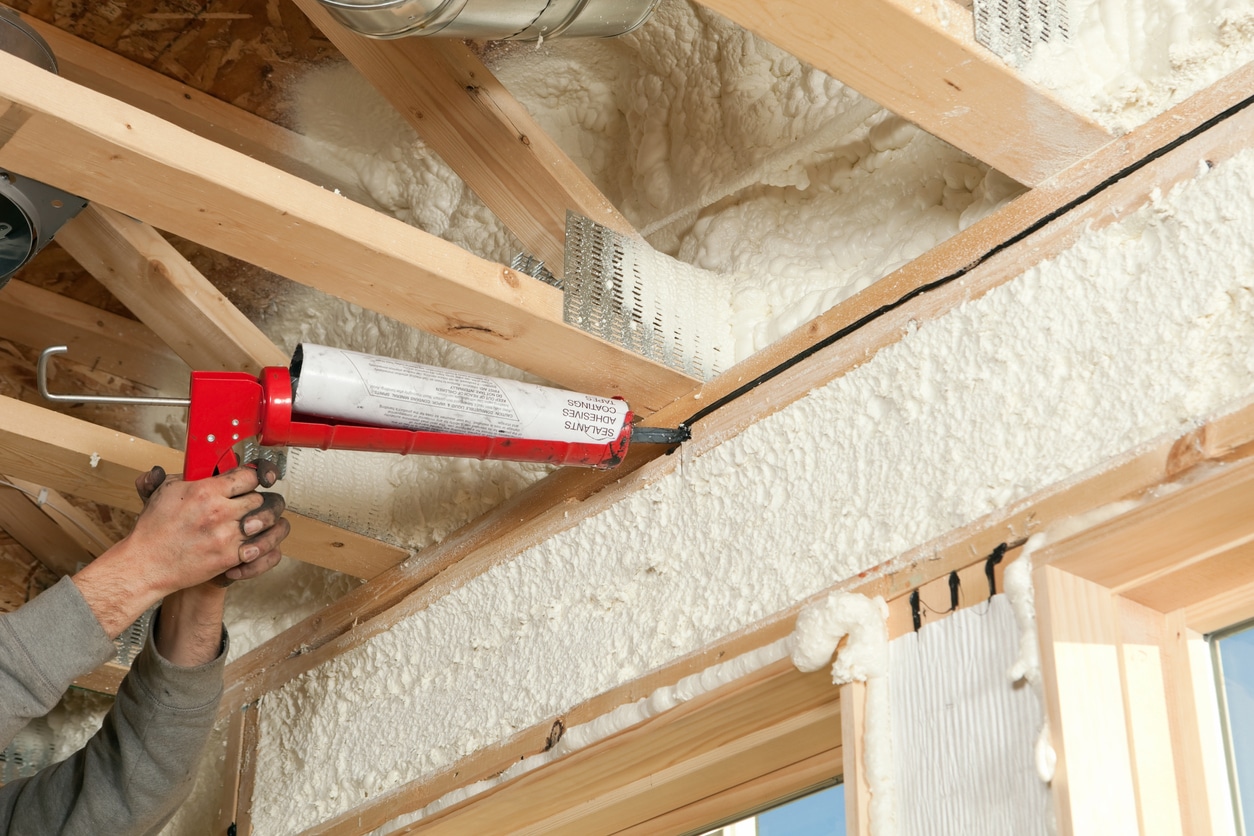 Solid insulation, properly installed, is what stands between the level of comfort inside your home and the changing temperatures outside. It's hard to believe, but it wasn't until 1965 that building codes in the United States began requiring adequate insulation in all new residential construction. Today, considering energy costs, environmental concerns, and quality-of-life issues, it's hard to imagine living without it.
Here's how solid insulation works to your advantage:
Year-round temperature control. Seasons change, but your indoor environment should remain comfortable no matter what time of year it is. Proper insulation does double duty, as it retains heat inside the house in winter and keeps heat outdoors in summer.
Increased energy efficiency and lower operating costs. Natural gas and electricity bills aren't coming down, so it's up to the homeowner to control heat gain and heat loss. Quality insulation that meets current Department of Energy recommendations is a major step toward more economical heating and cooling.
Reduced HVAC wear and tear. The service-life expectancy of a new central air conditioner averages about 15 years. A gas-fired furnace ought to last 20 years or more. However, these estimates assume a properly insulated house. Where insulation is insufficient, longer cooling/heating cycles mean increased wear and tear on HVAC units, as well as potential malfunctions and earlier replacement.
Effective soundproofing. Doesn't it seem like the world today is noisier than ever? The fact is, common solid building materials like brick, wood, and drywall effectively conduct sound waves into your house. Insulation in the attic and in walls, conversely, deadens sound and supports indoor peace and quiet.
Higher resale value. If your home's on the market, don't be surprised if prospective buyers are more interested in the type of your insulation than the style of your bathroom fixtures. High efficiency and lower monthly energy costs are major selling points these days. A 2016 study showed that the cost of a typical home-insulation upgrade was compensated by increased resale value if the house was sold within one year.
For all your indoor comfort needs, talk to the professionals at Jackson & Sons.

Know the HVAC Stats That Every Homeowner Should Know » « Is our AC Only Blowing Warm Air? This Could Be Why.