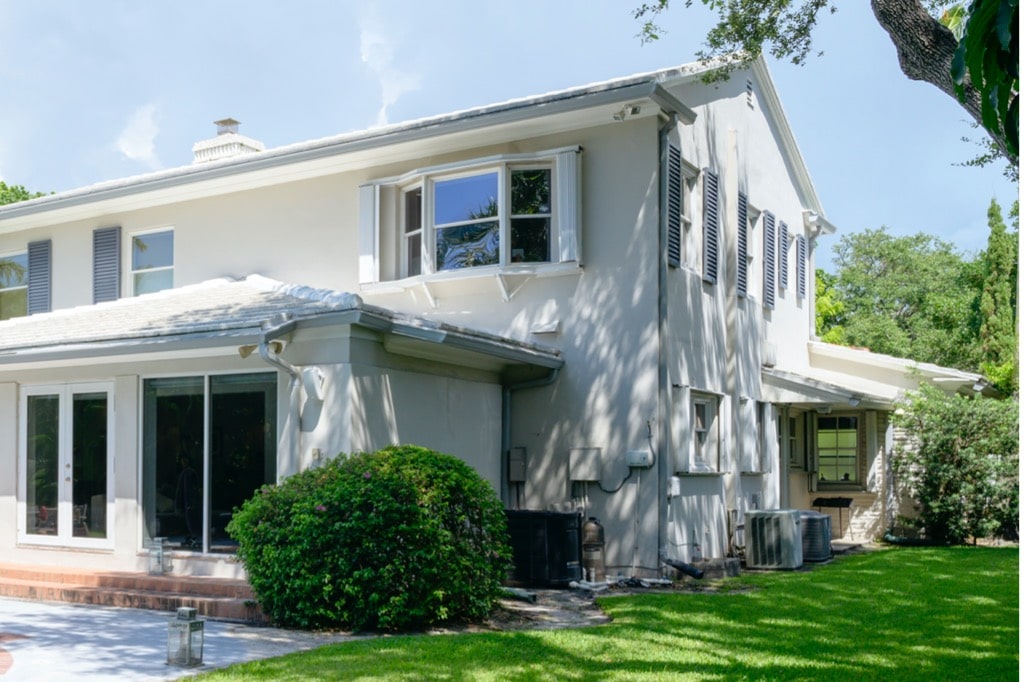 Because your heating and cooling system plays a vital role in healthy indoor air quality, HVAC mold can pose a significant hazard to your living environment, as well as degrade efficient system operation. Microscopic airborne mold spores are ubiquitous both outdoors and indoors. Mold growth on surfaces can occur anywhere moisture and spores combine with the right temperature.
Inside a home, two areas of the heating and cooling system may support HVAC mold growth:
AC evaporator coils.
Enclosed inside the indoor air handler, these coils are often wet due to condensation and exposed to system airflow that contains dormant spores. Moisture combined with spores triggers active mold growth on coil surfaces, which in turn releases more airborne spores into system airflow.
Ductwork.
The network of ducts inside your home distributes airflow to all rooms. Inside the ducts, moisture forming due to high indoor humidity or other causes activates spores carried by the airflow. The dark, moist environment inside ducts effectively supports hidden HVAC mold growth, spreading contamination throughout the house.
In an enclosed indoor environment, airborne spores may accumulate to levels that trigger chronic health issues in susceptible individuals. HVAC mold growth also degrades cooling and heating operation. When mold coats evaporator coils, it decreases central air conditioner performance, as heat is not effectively extracted from airflow. Moldy ductwork is also associated with moisture that deteriorates duct materials, causing leakage that results in higher operating costs.
To reduce the incidence of HVAC mold, take these preventive steps:
Change the HVAC air filter.
A clean filter helps trap mold spores in system airflow. Your HVAC professional will change the filter during a maintenance tune up and also share the recommended replacement interval based on the type of filter and manufacturer recommendations.
Control indoor humidity.
Active HVAC mold growth is typically triggered when indoor humidity rises above 50%. In areas where outdoor humidity is naturally high, consider installing a whole-home dehumidifier system to continuously reduce humidity levels.
Schedule professional maintenance.
Annual heating system preventative maintenance provided by a qualified HVAC contractor includes coil cleaning and ductwork inspections to identify and mitigate HVAC mold issues.

For more about the causes and cures of HVAC mold, contact the professionals at Jackson & Sons.

What Is the Link Between IAQ and Bipolar Ionization? » « Urgent Heater Issues Happen without Causing a Breakdown