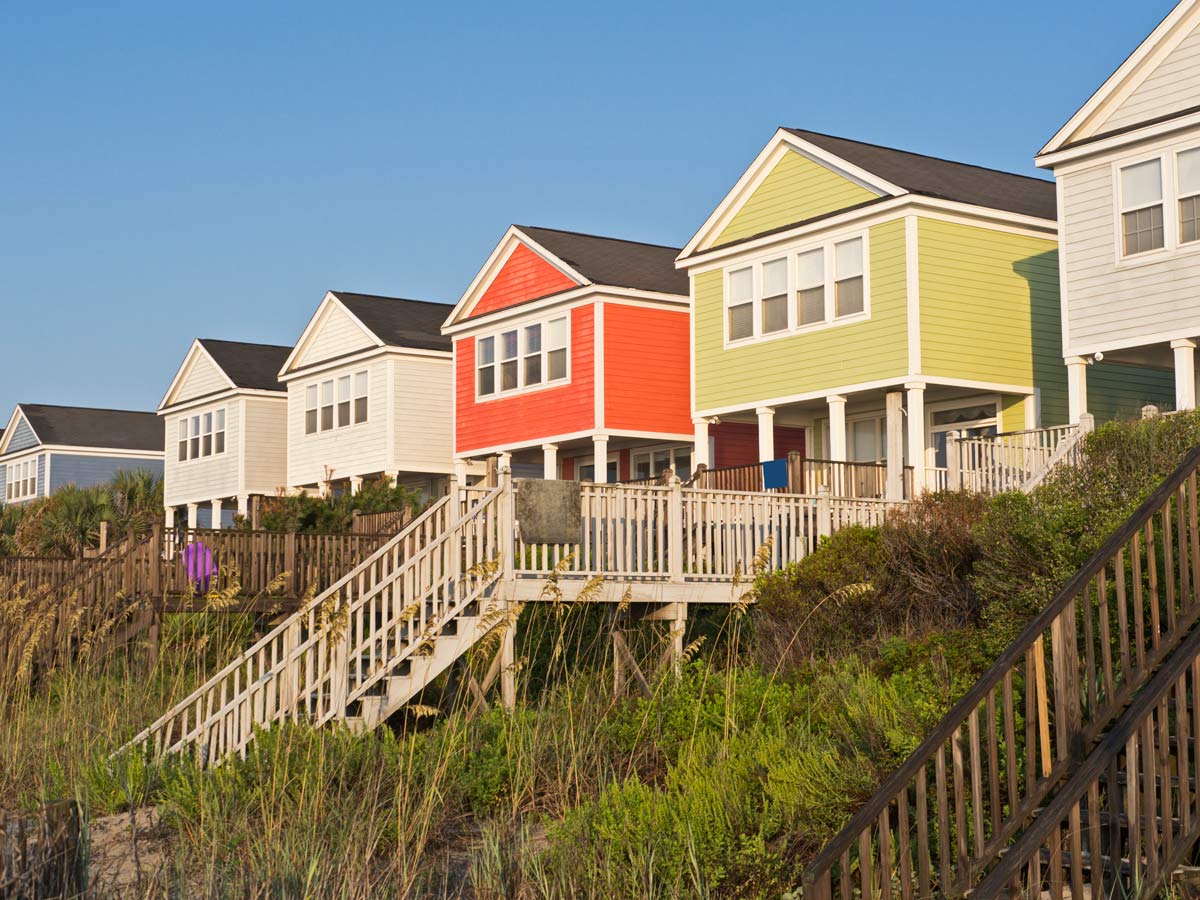 Consistent indoor temperature control is as desirable in a vacation home as it is in your primary residence. In many getaway destinations, air conditioning and/or heating are essential to make your time off as comfortable as possible. However, it's equally important to maintain the indoor environment of a vacation home when you're not on vacation as well.
Generally Speaking
It's not advisable to leave the HVAC system off in a vacation home, no matter what season it may be. If indoor temperatures plummet below freezing in the winter, the likelihood of a pipe rupture and resulting severe water damage increases. During the summer, a closed-up house without AC may see heat accumulate to extreme levels. Prolonged heat exposure can splinter wood floors and warp wood furniture. Indoor humidity levels also soar without air conditioning, triggering mold growth.
Here are some specifics to keep in mind when you're on vacation and when you're not:
During winter, the furnace thermostat in a vacation home should be set to maintain the indoor temperature at 55 to 60 degrees to reduce the possibility of frozen pipes.
If the vacation home is unoccupied during the summer, set the AC thermostat at between 80 and 82 degrees.
If a programmable thermostat is installed, selecting the "Vacation" option on the unit's menu will continuously maintain factory-programmed temperature settings appropriate for an unoccupied house in a specific season.
Install a Wi-Fi thermostat. Wi-Fi technology applied to HVAC thermostats provides the ultimate convenience for owners of vacation homes. These units provide direct access to the thermostat from anywhere in the world with an app and internet connection, permitting remote monitoring of temperatures inside the home, manual temperature adjustments and alerts that warn you of unusual indoor temperatures.
Leave interior doors between rooms open so airflow and temperature will be consistent throughout the house.
Close curtains and blinds in the house to block heat gain from sunlight during the summer.
Schedule professional preventative maintenance on your vacation home's HVAC components, including installing a new air filter.
For professional advice about proper HVAC operation in your vacation home, contact Jackson & Sons.

When Designing Your Home's Rooms, Don't Forget Airflow » « Your IAQ Can Affect Your Health — Learn How