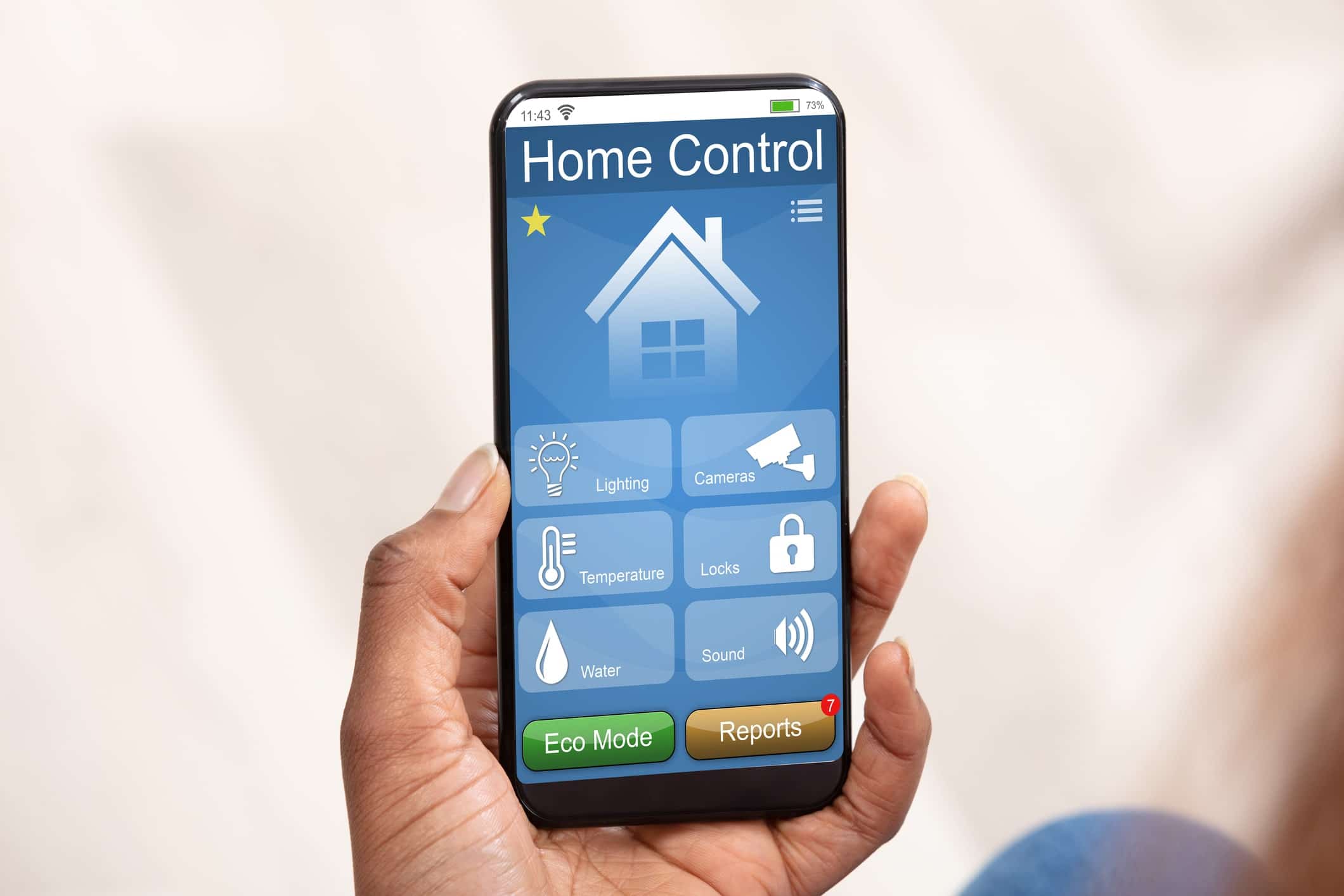 Today's smart technology allows you to perform a variety of tasks, from locking the front door to turning down the lights to controlling your home's climate all at the touch of a button, using your smartphone or other mobile device. Nexia allows you to control those smart devices simply and efficiently, from a single, convenient access point.
What is Nexia?
Nexia is a platform that gives you control of all your smart devices from a single app. It uses open architecture, which means it's simple to add features or components as needed. This technology allows Nexia to be compatible with a wide variety of different brands and models for all types of devices. It will also allow the platform to keep up with smart technology as it continues to grow and evolve going forward.
By themselves, each of these smart devices would be operated from different apps. However, Nexia systems allow you, with minimal setup, to control your home security system, lights, heating and cooling system, and a host of other basic household functions, all from a central hub.
Using Nexia for Home Comfort
A Jackson & Sons technician can help you get set up with a compatible climate-control system (thermostat), installing and configuring the necessary software for your needs.

With Nexia, you can control your home-comfort settings from any Internet-enabled device, anywhere in the world. Set your thermostat a few degrees warmer or cooler as needed while out of town, then when returning adjust accordingly so the temperature gets comfortable just as you arrive home. You can also change your HVAC schedule quickly and easily to accommodate your family's needs.

In addition to temperature control, you can monitor the humidity from the same device, as well as inputting your preferred settings to save energy, improve your indoor air quality, and more. Nexia allows you to set your home's perfect climate with the touch of a button.

One impressive benefit is being able to receive text messages or emails if a problem arises with your heating and cooling system. You also have the option to share any alerts with your HVAC professional that will allow for a quick solution to any problem.

To get started implementing your heating and cooling system with Nexia in your home, contact us at Jackson & Sons. We serve Eastern North Carolina's home and business comfort needs.

Does the R22 Phase Out Apply to You? » « What Are the Most Common Misconceptions About HVAC Units?