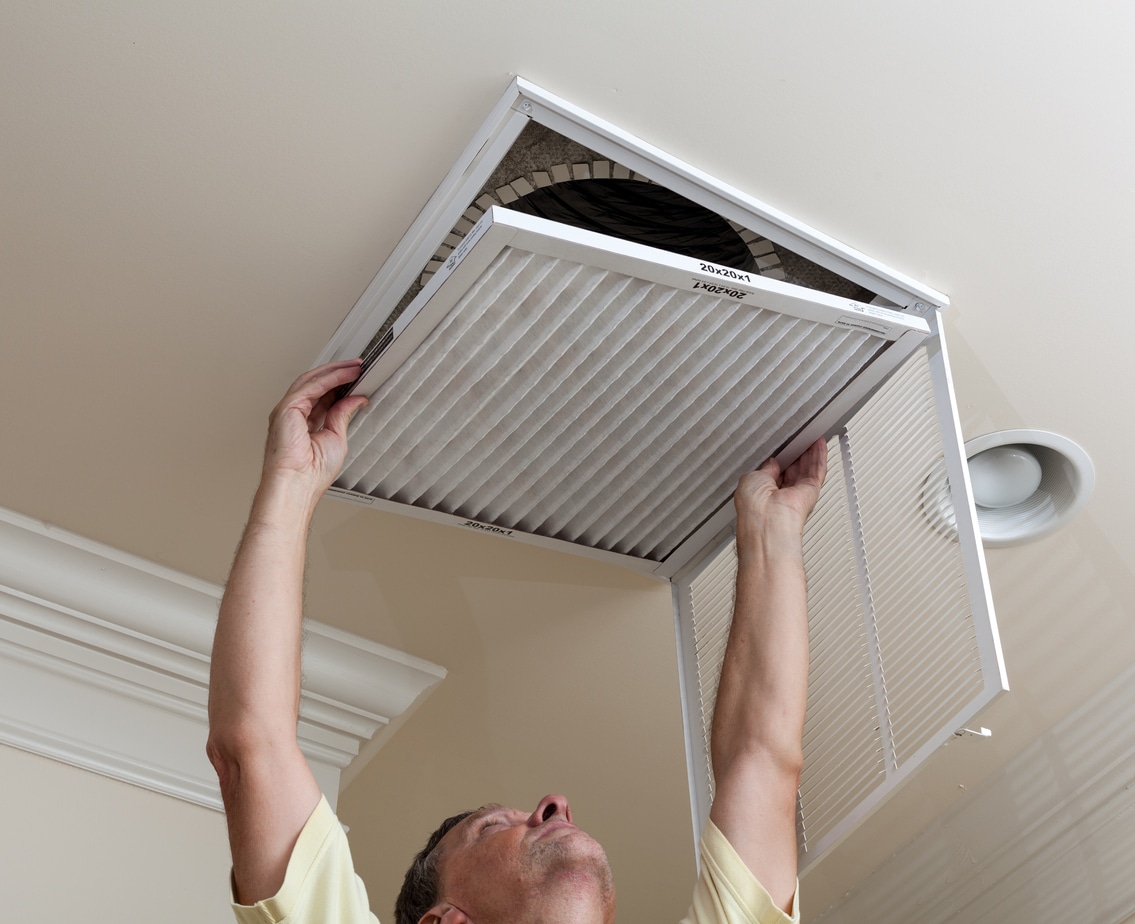 A regularly maintained central AC should produce cool comfort for you and your family; however, a musty air conditioner is often the source of unpleasant odors. Because cooled air produced by the AC circulates throughout the house, these smells may spread far and wide. In most cases, the origin of odors from a musty air conditioner is related to moisture occurring in the cooling process, which in turn spawns mildew or mold.
If cool air flowing from your home's ductwork is also carrying an unwelcome scent into rooms, here are some possible sources of the smell — and the resulting musty air conditioner.
AC condensate issues. Water condensed by the AC evaporator coil is collected in the condensate drip pan beneath the indoor air handler. The water then passes through a drain pipe into the drain system. Should clogs in the pipe slow or block the flow, however, standing water in the drip pan stagnates, breeding algae and mold that releases pungent odors. A qualified HVAC technician can clear the clog and then disinfect the pan to eliminate odors. Algaecide tablets may be placed in the pan to prevent future clogs and odor.
Frozen evaporator coil. Your AC evaporator coil should be cold but not frozen. Ice formation on the coil will partially melt between cooling cycles, soaking the coil and surrounding components with water that can breed mold and mildew and spawns odors. These unwelcome smells infiltrate system airflow and spread throughout the house. Ice formation on the evaporator coil may be the result of a low refrigerant charge or a clogged air filter that is reducing proper airflow through the coil. These issues require professional expertise to diagnose and repair.
Dirty air filter. Dirt and dust in the HVAC air filter may become damp due to humidity present in the system airflow. It's a perfect recipe for mold and mildew growth and the inevitable musty odors that result. The air filter should be replaced at regular intervals, depending on the recommendation of your HVAC contractor.
For all your heating and cooling needs, contact the professionals at Jackson & Sons.

How Do You Know If a Ductless HVAC Is a Good Option for Your Home? » « How Do HVAC Contactors Help Your Unit?