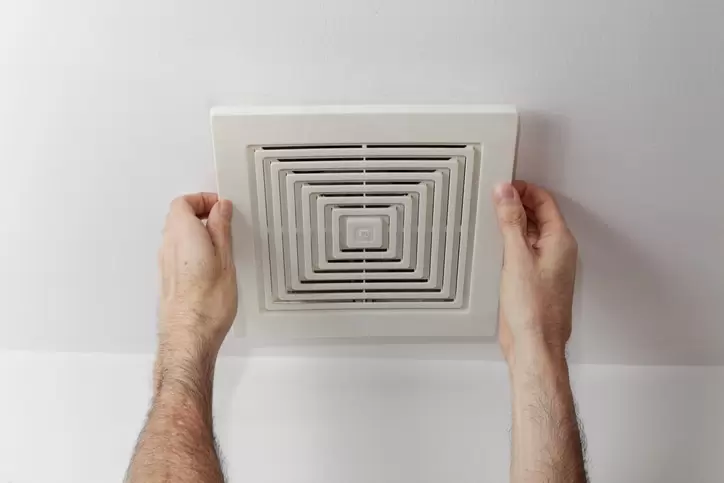 The velocity and direction of airflow into a room from HVAC ductwork impacts the comfort of a room and your HVAC's energy efficiency. While the comfort of a room is also impacted by many other variables, such as sun orientation, duct design, and single-stage vs. variable-speed blowers, the HVAC vent diffusers you see installed on the floors, walls, and/or ceilings of your home have the final word about comfortable and efficient airflow through your home's living spaces. Here's what to know about HVAC vent diffusers when it's time to choose.
HVAC Diffusers 101
Diffusers are simple yet very important parts of HVAC systems. By their shape and design, HVAC diffusers direct which way airflow blows into a room or space. The types of diffusers chosen for a given application depend on the airflow output, the size of space to be conditioned, and a suitable style.
For example, you probably wouldn't use a 24-inch-by-24-inch ceiling diffuser in your home, but you'll see this type of diffuser often used with commercial HVAC systems.
When choosing the right diffusers for your HVAC installation, your HVAC technician should consider how the diffuser can impact the maximum amount of space while maintaining maximum comfort and efficiency with minimal noise.
Diffuser Throw, Drop, and Spread
The throw, drop, and spread of airflow from a diffuser is a good indicator of how comfortable a room or space will be. A diffuser's throw value indicates how well air flows through a room from the face of the diffuser. The throw depends largely on the velocity of airflow coming from the duct.
Diffuser drop indicates the distance of impact from the diffuser into the room or space. If the drop is too much, it will feel like a wind-chill effect as the air blows directly on you.
The spread of a diffuser indicates how air supply impacts a room horizontally. So, spread is basically the opposite of drop. The wider the spread, the more comfortable a room or space tends to be.
For more information about HVAC diffusers or other HVAC concerns for your Eastern North Carolina home, please contact Jackson & Sons.