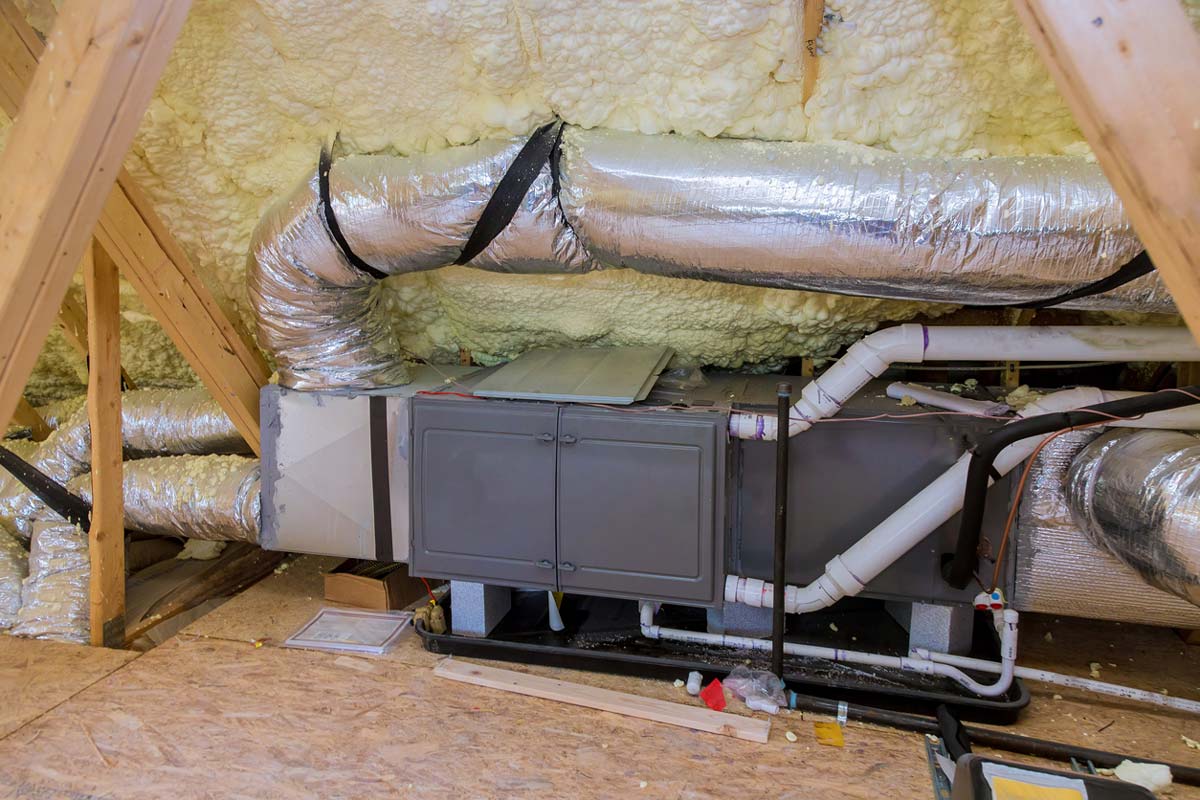 Is ductwork replacement in your home's future? Heating and cooling ductwork is routed through the attic, crawl space, or the inside of wall structures in a house. Though mostly out of sight, ducts are the vital circulatory system that distribute conditioned air to all living spaces. As certain issues develop over time, however, ductwork may become less efficient, and consistent air circulation may be compromised.
Most ductwork is constructed of sheet metal, but it may also include curved segments called flex duct—a wire coil covered with plastic to form a flexible conduit. Ductwork replacement eventually becomes necessary as both types of duct materials deteriorate over time and allow air to escape. In addition, leaks may develop in joints that are connecting the spans of ductwork.
When Good Ducts Go Bad
Generally, ducts last at least 10 to 15 years before deterioration and leakage becomes noticeable. These are some signs that ductwork replacement may be needed in your home:
Increasing operating costs. Conditioned air leakage from ducts means monthly costs rise as the heating and cooling system runs longer cycles to compensate for air loss.
Temperature variations. As the status of ductwork declines, you may also be making more frequent thermostat adjustments to keep temperatures consistent in all living spaces. Ductwork replacement restores stable temperatures throughout the house.
Airflow imbalance. The volume of heated or cooled air flowing into each room should be appropriate to the size of the room. If certain rooms get adequate conditioned airflow while other rooms receive very little, however, the imbalance may be evidence of ductwork issues such as leakage or disconnected joints. Ductwork replacement is required to restore proper airflow to all rooms.
Indoor air quality problems. Deteriorated ductwork not only lets conditioned air escape, it also pulls unconditioned, unfiltered air into the HVAC system from contaminated zones like the attic or crawl space. Airborne particulates like dust and other toxic irritants, as well as musty odors, may be circulated throughout the house.
For inspection and testing to determine if ductwork replacement is required in your home, contact the professionals at Jackson & Sons.

Don't Be Fooled: DIY HVAC Maintenance Is Dangerous » « What Is the Role of Refrigerant in Your HVAC Unit?